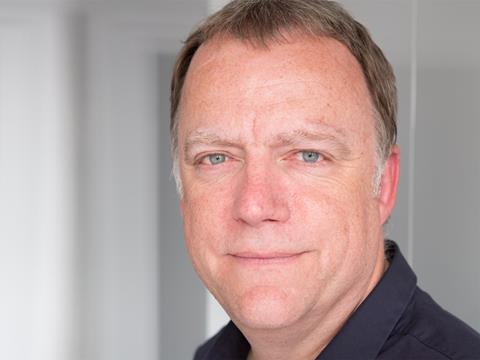 Morrisons has surprised the City by appointing former Tesco finance boss Andrew Higginson company chairman when Sir Ian Gibson retires in 2015.
Higginson will join the board of Morrisons on 1 October this year as non-executive deputy chairman and chairman elect. He is currently chairman of Poundland and N Brown Group and senior independent director of BskyB.
"Andy Higginson has a tremendous reputation and a distinguished career at the forefront of retailing in the UK and I am sure he will be a huge asset to Morrisons," said Gibson.
"I am very pleased to welcome him to the board as deputy chairman and look forward to working with him to ensure a smooth transition to the chairman role."
Higginson said: "I am delighted to be joining the board of Morrisons. Whilst there are undoubted challenges is the industry at the moment, this is a fine business and I am looking forward to working with the great team at Morrisons who work hard every day to serve customers."
Higginson started his career at Unilever and held positions at Guinness Brewing, Laura Ashley and Burton Group before joining Tesco in 1997.
He spent 15 years at Tesco, initially as finance director before adding responsibility for group strategy and becoming chairman of Tesco Personal Finance in 2004. He became CEO of Tesco Retailing Service Business in 2008.
His appointment has been well received in the City. Shore Capital analyst Clive Black said that Morrisons "has pleasantly surprised us with the announcement".
"Higginson was part of the high-powered team that delivered so much success for shareholders, employees and shoppers when he was at Tesco," said Black. "To our minds Higginson brings a wealth of experience and talent to what it has to be said has been a troubled group in Morrisons.
"We await to see what adjustments, if any, Higginson brings to Morrisons in time, noting as we do that the group dramatically changed its trading strategy in March 2014 when it announced a move for a more simple and lower price offer alongside a material cost in its cost base. Shore Capital welcomed that change in strategy albeit it will take time to deliver discernable results.
"With a UK grocery market that is very weak, so providing few tailwinds, we do not expect a strongly positive interim update in September from Morrisons. As such, from a Morrisons perspective, we welcome Higginson's appointment pointing out that there may be a period of transition for him to have a major impact."
Higginson has also announced he is standing down from his role as chairman of Poundland. He will be replaced by senior independent director Darren Shapland.