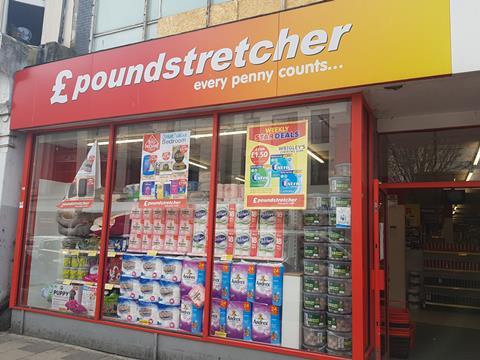 Poundstretcher's latest finance director has left exactly three months after taking the job.
Jonathan Foister was appointed as the struggling variety discounter's FD on 23 July, replacing Hemant Patel, who had been in the post five years. Foister's appointment was terminated on 23 October, according to a notice filed at Companies House.
Poundstretcher is in the midst of implementing a CVA that puts stores and jobs at risk. The Grocer revealed in July that 10 area managers had been made redundant and more than a dozen stores closed less than two weeks into the process. The CVA made the fate of 253 of Poundstretcher's roughly 450 stores dependent on their performance and landlord co-operation in the subsequent weeks.
Foister's departure follows the resignation of BDO as Poundstretcher's auditor earlier this month. A separate notice filed at Companies House on 7 October said BDO had resigned after assessing "commercial risk and reward". The notice was dated 5 March.
BDO refused to sign off Poundstretcher's cashflow forecast in its latest accounts, for the year to 31 March 2019.
The auditor's report said: "We have not been able to obtain sufficient and appropriate audit evidence to support the assumptions on which the cashflow forecast is based and consequently that the company is able to operate as a going concern and pay its liabilities as they fall due for the 12 months following the date of approval of these financial statements."
Poundstretcher was approached for comment.