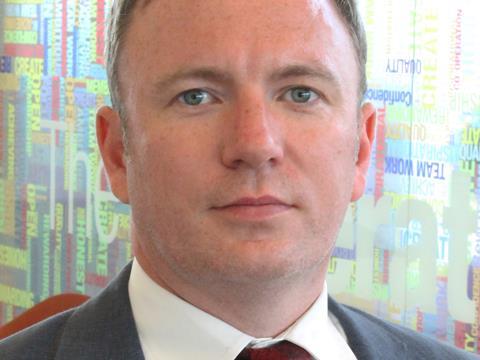 The Co-operative Group has expanded its store acquisitions team with the addition of Rob Tindale to concentrate solely on finding new premises in Central London.

Tindale previously covered North London. His patch now shifts to Camden, the City of London, Hackney, Islington, Southwark, Tower Hamlets and Westminster.

Acquisitions colleague Martyn Clarke now covers North and East London, with Chris Barter focusing on West London and Craig Smith concentrating on South London.

The Co-op said the now four-strong team would build on the momentum gained over the past couple of years with a view to opening more new shops in Greater London than ever before.

"Strategically, London is a really important area for us," said Rob Bignold, head of acquisitions and new store development.

"We made some fantastic gains in 2015, opening and contracting on close to 60 stores in London and the South East. The new team will help us build on this success, setting us up for significant growth over the next year and beyond."

The Co-op's fightback from its banking scandal three years ago includes wanting to become the UK's number one convenience store retailer.

It is now the UK's fifth-biggest food retailer and plans to open at least 100 new stores in 2016 to add to the 2,800 it has already. Last year it opened more than 110, alongside refits at a further 250.

It is actively seeking freehold or leasehold sites of up to 10,000 sq ft gross and existing businesses with net sales areas of over 1,500 sq ft.

Earlier this month it appointed three more lead regional acquisition managers, drawing on their similar experience at Tesco, Morrisons and William Hill.

Bignold said James Harrison (Central England), David McQuaker (Scotland and the North of England) and Simon Finlay (London) brought the skills and experience the society needed for its expansion.

With a convenience market currently worth £37.7bn, and projected to grow by 17% to £44.1bn in 2020, it wants to increase its share from 21.2% last year to 22% in 2020.