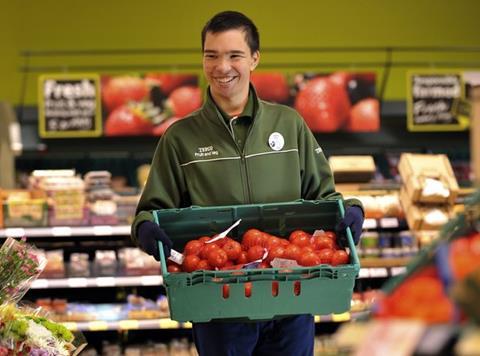 Tesco is considering drastic reductions to its staffing levels which could result in one in six store workers having their hours reduced or leaving the business over the next three years, according to a leaked document posted on the unofficial staff forum, Very Little Helps.

The leak details a modelling exercise carried out by the retailer to chart the impact of a £500m reduction in retail payroll as part of a plan named Project Pace.

It states that the inflationary cost of the national living wage, which comes into force in April, is included in the reduction. The £500m cut, the document states, "will mean 39,000 fewer colleagues working in our stores within three years, meaning the equivalent of one in six colleagues reducing their hours or leaving Tesco."

It goes on to explain that the impact "will be greater in large format stores in the North of England and especially Scotland where contracted hours will reduce by 18%".

Tesco insisted it had no plans to carry out these cuts, explaining that the modelling was simply part of wider scenario planning exercise that is common to all businesses.

"This is not a new programme of job losses, and we are not announcing one," said a Tesco spokesman. "We do not comment on rumours other than to say we are transforming Tesco into an organisation that meets the needs of customers in a rapidly changing retail sector, and as such continue to plan accordingly."

Tesco currently has around 310,000 staff in the UK and The Grocer understands almost 45,000 naturally move roles within the business or leave every year.