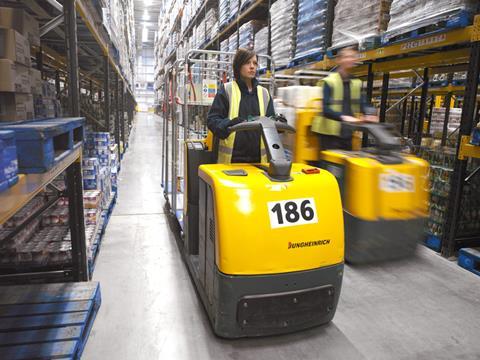 Tesco has revealed how hiring a crack team of British Olympic weightlifters has helped bring about a dramatic reduction in injuries among its distribution staff.

The retailer employed Pristine Condition, a consultant specialising in reducing manual handling incidents, five years ago to retrain thousands of staff at its 30 distribution centres.

It was founded by Davy Snowdon, former weightlifter and conditioning expert for Team GB at the 1992 and 1996 Olympics.

As well as Snowdon, other weightlifters in the company include Stewart Cruikshank, British Commonwealth Games record holder, and Commonwealth bronze medallist Ben Watson.

Tesco has now released the results of a study carried out last month using wireless sensors to measure movement of staff muscles in key areas such as the lower back and shoulder compared with what it was before they took the training.

The results suggest a huge reduction in the anatomical risk to Tesco staff when carrying out tasks such as loading and pulling cages, as well as loading, unloading and stacking pallets.

Reduction in the risk of injury across the various tasks was between 35% and 94%, with a reduction in muscle activity of up to 73%. It also reported a 60% reduction in handling injuries.

Simon Pritchard, Tesco distribution safety risk manager, said the techniques had resulted in a "significant reduction in accidents, injuries and claims for Tesco".
Prior to its work with Pristine, Tesco's distribution operation had historically followed HSE guidance. However, there had previously been no supporting training on the application of this knowledge and these principles to the tasks colleagues performed, or related monitoring and feedback for managers or trainers. However, because that approach often fails to properly address the issue of incorrect technique then predictably manual handling incidents were still prevalent, causing injury to colleagues and cost to the business.
Note: The final paragraph of this article has been amended to clarify the training Tesco had provided historically.