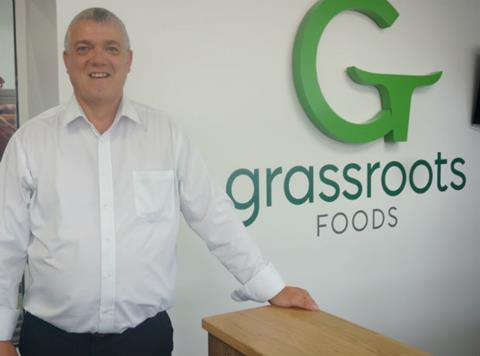 Lancashire-based meat wholesaler Grassroots Foods has appointed Trevor Bellis as sales and marketing manager.

The business supplies products to national online retailers such as Hello Fresh and regional luxury restaurants such as Northcote.

Bellis comes on board to provide strategic sales and marketing direction to the business, which to date has grown 250% year on year and boasts a turnover in excess of £16m.

Bellis joins Grassroots from his previous role as commercial manager at Janan Meat and prior to that he worked as senior buying manager for Birtwistles Catering Butchers.

He started his career as a butchery manager for the Co-op and climbed the ladder internally to become category buying manager for The Co-operative Group from 1980 to 2006.

In 2006, he moved into sales working with two of the largest food agri producers, Dunbia as a national accounts manager and Vion as account sales director to the Co-op Group.

"Trevor joins Grassroots at an exciting time of growth and brings with him a wealth of industry experience from some of the major players," said Simon Mellin, founder and managing director.

"As we expand and start the process for BRC approval, his knowledge will help us refine our offering and establish ourselves as a key supplier to the catering and retail sector across the UK."

Bellis said: "I'm hugely excited to be joining such a rapidly expanding business and using my wealth of industry and trading knowledge to help take the business to the next level through strategic sales which meet Grassroots' ambitious commercial goals."

The wholesaler has recently moved into a brand new 58,000 sq ft facility and now employs more than 90 staff at its headquarters.