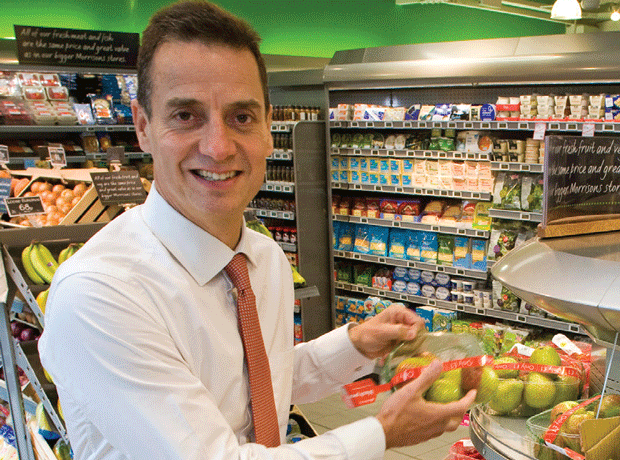 Dalton Philips was announced as chief executive of Morrisons, replacing Marc Bolland who had departed for M&S, almost exactly five years ago.
A surprise choice at the time, mainly as he was relatively unknown in the UK, his appointment was broadly welcomed by retail experts and city watchers alike.
At just 41 he was hailed as a breath of fresh air for the UK grocery sector and Morrisons in particular, as despite his youth he had already racked up some seriously impressive international retail experience with the likes of Jardine Matheson, Walmart Germany, Brown Thomas and not least Loblaw.
Morrisons at the time had emerged from its painful integration of Safeway and despite Bolland's largely marketing-led recovery, was still deemed in need of some serious modernisation and so it seemed Philips was the perfect fit.
Fast forward five years and the retailer's board, led by chairman elect Andrew Higginson, deemed that Philips was no longer the man to lead to company.
The news was not a surprise; in a similar way football teams rarely change their manager when things are going well. But it is interesting to reflect on where it went wrong?
Certainly Philips got off to a flying start, sales and profits soared in his first full year in charge while he wasted no time in getting the retailer's convenience chain up and running in the summer of 2011. Everything appeared to be going swimmingly as Morrisons' growth consistently outperformed its big four rivals and 2012 was going well right up until Christmas.
Poor festive sales then signalled a downturn in fortunes that the retailer has yet to reverse. Despite belatedly taking the retailer in the world of online grocery with its tie-up with Ocado, Philips faced criticism for his deals for Kiddicare and to a lesser extent Fresh Direct.
He consistently blamed the lack of a significant convenience and online offer for the underperformance even when it was becoming increasingly clear that the problems lay in the core store estate.
This perhaps was his main oversight. To be fair to him Morrisons was not in a great state when he arrived, the IT and infrastructure was outdated beyond belief. Staff were using pen and paper to make orders up until last year and stores were counting cash by hand. There was no plan for convenience and online was distant dream.
Philips addressed all these issues and the company should reap the rewards of these measures in the years to come – even if some areas like convenience still need a lot of work.
But by alienating core customers with its store of the future fresh format and misty veg just when family budgets were being squeezed the most – Morrisons lost valuable ground to rivals such as Asda and left an open goal for Aldi and Lidl.
Again last year he identified this problem and addressed it in terms of a huge rebasing of Morrisons' pricing. This plan is as yet only seeing small signs of working and while Higginson today suggested the strategy would remain in place – it has clearly not worked quickly enough for Philips to keep his job.