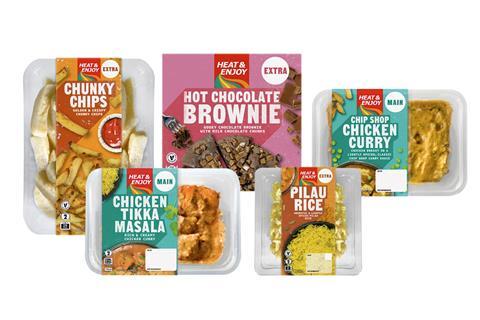 Ready meals and fresh food producer Bakkavor is offering its factory workers an "exceptional" pay increase of up to 14.8%.
The increase, which the supplier said was "over and above" its usual annual pay award, will roll out across 21 UK sites by the end of this month.
As a result, the majority of its 14,000 factory-based colleagues' earnings would increase by between 1% to 14.8%, depending on level of skill and shifts worked, Bakkavor said.
The move – which was based on a "thorough and competitive benchmarking of local pay rates at each of its manufacturing sites" – represented a thank-you to its colleagues, who had played a significant role in helping to maintain food supply throughout the pandemic, it said.
The "multimillion-pound investment" in its workers would allow them to "be part of the business' success" the supplier added.
The pay hike was "an important moment" for the business, said Bakkavor COO Mike Edwards. "We made the decision to implement a discretionary, exceptional pay increase to recognise the crucial importance of maintaining high levels of morale and colleague retention at a time when labour shortages have threatened food manufacturing and supply."
The increase was "an important investment in our people, as well as an investment in protecting the future stability of the food supply chain", Edwards added.
It comes as Bakkavor is performing "ahead of expectations with robust growth secured despite a challenging time for the sector at large", according to its latest trading update.