Supermarkets urged to do more to support local growers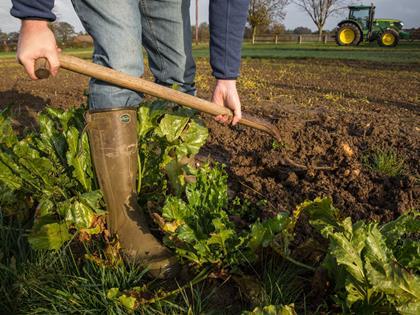 Grocers and supermarkets could do more to support local growers, the Federation of City Farms and Community Gardens (FCFCG) has claimed.

The organisation, which supports small community growers, has urged supermarkets to consider stocking their products to appeal the growing trend of eating local.

The call was made as a new initiative was launched called Business Heroes, with the aim of inspiring businesses to partner with local growing groups.

It is estimated there are more than 2,500 community growing groups in the UK. These include city farms, community gardens and orchards, and children's gardens

"We would definitely like to see more grocers and supermarkets get behind the Business Heroes campaign. It seems like a perfect match - both the grocery trade and community growing groups are keen to encourage people to eat more fruit and veg. Both care about the quality of their produce and both want to be an important focal point for their communities," said Chris Blythe, director of the FCFCG.

"While we recognise there are obstacles to community gardens and city farms being able to supply the grocery trade on a regular basis, we think there is scope for forging genuine business partnerships with some flexibility and compromise.

"The bottom line is that many groups produce high quality produce - including fruit, vegetables, honey, drinks and preserves. And many consumers may like the choice of being able to pick up these local goods while shopping at their local grocer or supermarket. We hope this campaign will forge bonds to make this happen."

As well as selling locally, Business Heroes means that businesses can sponsor a project or offer funding over a longer period.

Business Heroes is part of the Local Heroes campaign, a Big Lottery-funded project led by the Federation of City Farms and Community Gardens (FCFCG).