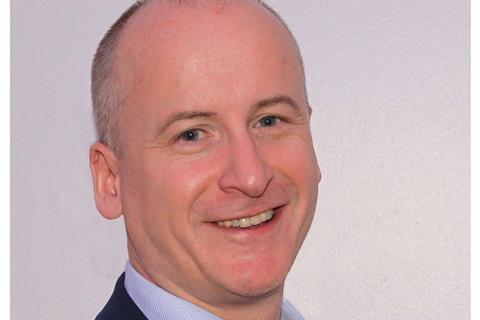 Northern Irish meat and plant-based alternative producer Finnebrogue Artisan has appointed former Moy Park executive Andrew Nethercott as its new MD.
He replaces Brian McMonagle, who left in March 2019 and was appointed MD in charge of Young's Seafood's Waitrose business at the end of last year. Nethercott will take over the reins at the Naked Bacon owner on 3 August.
Most recently the business unit director for Moy Park's prepared foods division, Nethercott boasts more than 25 years' experience at senior levels in food and drink businesses. Prior to working at Moy Park, he was UK sales director at Anheuser-Busch and commercial director at NI-based dairy co-op Dale Farm.
"I am thrilled Andrew has decided to join us at this exciting time for the business and I am looking forward to him joining me and the senior management team in leading Finnebrogue on to our next chapter," explained Finnebrogue chairman and founder Denis Lynn.
"Andrew's expertise and energy will help Finnebrogue seize the opportunities that lie before us," Lynn added.
His appointment ­follows a significant tranche of investment at the business over the past two years – including the opening of a new £3m dedicated plant-based meat alternative factory.
"I'm looking forward to joining a business with such a clear and holistic mission," Nethercott said. "Finnebrogue's mantra – to make food the best it can be without being bound by the way it's always been done – exactly describes what I hope we will deliver in the years to come."