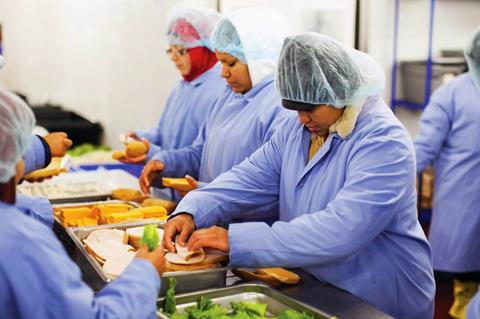 Almost 60% of FDF members reported absenteeism rates of less than one in 10 staff

The fall in absenteeism is due to people returning to work from self-isolation

Meanwhile, a poll revealed 71% of private companies had furloughed staff as a result of the crisis
Food and drink leaders are hopeful they have avoided the feared "workforce crisis" that could have brought production to its knees, after latest figures showed a steep fall in staff absenteeism.

New figures released by the FDF show almost 60% of its members reported absenteeism rates of less than one in 10 staff.

Just 2% of companies reported absentee rates above 20%, with food and drink companies having previously feared that operations could be seriously compromised if the number of staff off at one time reached 25%.

The latest FDF figures compare with its polling two weeks ago, which showed less than half of companies had absenteeism rates of below 10%. The proportion with between 11%-20% of staff off has stayed at over 40%.

"Absenteeism is falling, with the majority of companies now having less than 10% of staff off," said FDF COO Tim Rycroft.

"Much of this is people returning to work from self-isolation either because they have shown symptoms, or a member of their household has.

"It does not mean that the threat to the workforce is over. Clearly there are still huge problems for the foodservice and hospitality sectors, but it is a relief that it looks like the absenteeism in food production has peaked."
Read more:
Meanwhile, the British Chambers of Commerce said responses to its weekly Covid-19 tracker poll revealed 71% of private companies had furloughed staff as a result of the crisis.

On Monday, more than 140,000 companies applied for the government's Coronavirus Job Retention Scheme, the Chancellor's bailout with payouts of 80% of workers' salaries up to a cap of £2,500 a month. A senior food industry source said: "There is of course huge anxiety over this as its such a massive scheme.

"Many food and drink companies are now facing a nervous wait to see whether HMRC comes up with the goods."

HMRC is supposed to pay firms within six days of their request.