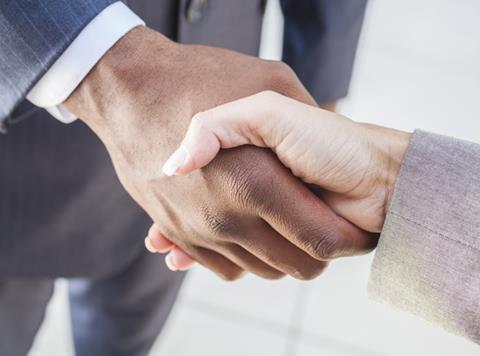 Every year, 16,000 food & drink start-ups launch in the UK. Just one in 10 makes it past their first year of trading.
That was the stunning stat shared by Tara Mei, founder of Kitchen Table Projects, at a food business summit organised by Defra and the Institute of Directors earlier this week.
To be successful against such odds, entrepreneurs and SMEs have to bring their sharpest business game; a passion for food alone won't do.
"Everyone thinks they can run a food business just because they love food," Mei said, as she shared cautionary tales of people "jacking in their jobs in the City to make peanut butter".
Knowledge of the business side of food – particularly what it takes to get listed by a major retailer – is all too often lacking among start-ups, she warned.
Everyone thinks they can run a food business just because they love food

Tara Mei, Kitchen Table Projects
Business know-how isn't the only thing that often gets neglected when entrepreneurs and SMEs first throw themselves into the food business. Far too few make it a priority to build connections and seek exchanges with other people in similar situations, Mei said. And they are missing out on valuable insight and support as a result.
When you've given up your old career for a life of making peanut butter on your own for hours on end, "your mum thinks you've gone bananas" and you have no one to talk to, finding a community of like-minded individuals can make a huge difference – and preserve your sanity.
Organisations like Mei's are now trying to make it easier for entrepreneurs to find that community (there's a specific festival coming up this November for precisely that purpose). But she was far from the only speaker to highlight the importance of community and connections.
As speakers reflected on a wide range of topics, from the prospects of Brand Britain in a post-Brexit world to future food trends and routes to market, it's a theme that came up time and again.
The biggest different between SMEs and big multinationals is the connections they have

John Williams, Santander Breakthrough
John Williams of Santander Breakthrough explained why his bank's finance package for food SMEs included a big networking and community component, and urged entrepreneurs not to underestimate the power of connections. "The biggest difference between SMEs and big multinationals is the connections they have," he said.
Charles Rolls, co-founder of Fever-Tree, and Jason Wouhra of East End Foods both talked about how investing time and resource into picking the right partners had been absolutely crucial to their companies' export success. "Building close relationships in export countries is key," said Wouhra. "You are only as strong as your local partner."
Meanwhile, the event's hostess, Lady Barbara Judge of the Institute of Directors, stressed the role her organisation wants to play in connecting and supporting SMEs and start-ups in food and drink. And she issued a rallying cry to industry veterans to be generous with their knowledge and seek out ways to pass on their expertise to the next generation as they approached retirement.
Taking the plunge into entrepreneurship can be daunting, especially in a sector as competitive and fast-moving as food & drink. A proper support system is vital. And, encouragingly, there are now a growing number of organisations – big and small – that are making it their business to provide just that.