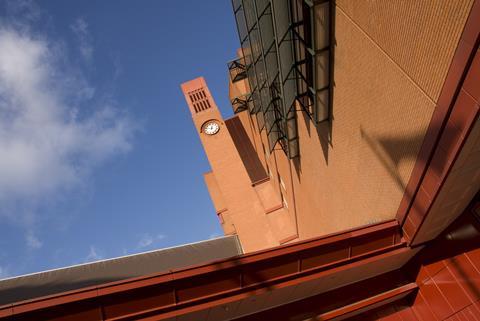 James Morgon, MD of the Milken Institute, Europe, will close The Grocer's How to Have a Purpose conference next month.

The programme for the conference, which will take place at the British Library on 10 March, is now finalised, and features over 30 experts taking part in 17 sessions, including three keynote addresses, as well as case study presentations and panel discussions.

Original research from YouGov has also been commissioned for the conference, on the role of purpose to modern consumers.

The Milken Institute is a non-profit think tank that finds practical solutions to global challenges by connecting resources to those who need them.

Morgon said: "In wrapping up this exciting and important programme, my role will be to show the incredible role the food and drink industry has to play in advancing global prosperity and tackling the most pressing issues in society, as we move through purpose to progress."

The supplier keynote will be delivered by Unilever's Sebastian Munden, who will discuss Unilever's 130-year journey as a purpose-driven supplier, from the creation of the model Port Sunlight village in the Wirral in the 1880s to its pioneering work in recent years supporting causes such as women's self-esteem, and tackling the climate emergency through a wide range of initiatives and commitments. The retailer keynote address will see Iceland's Richard Walker explore how the 50-year-old frozen specialist is tackling the climate emergency through pioneering product development, innovations to reduce and remove packaging and its commitment to increase recycling through extensive DRS trials.

The conference will tackle the question of purpose from all angles, including evidence of the impact of having a purpose on a variety of metrics including investment and recruitment, the practicalities of anti-slavery enforcement, the significance of the Alpha generation, and a range of environmental considerations including food waste. Experts come from a wide variety of backgrounds, including supermarket buyers, challenger brands, as well as marketing, PR, legal, finance, supply chain and sustainability consultants.

The Grocer's editor, Adam Leyland, who will chair the one-day conference, said: "There has never before been a conference like this before: it will combine inspiration and insight with hands-on practical advice from experts who have made a genuine difference to the world and achieved great results for their brands or their clients as a result."



In business today profit is inextricable from purpose. And nowhere is that truer than when it comes to food and drink. From single use plastic to surplus food to slavery-free supply chains, the UK's grocery industry sits at the heart of almost every major ethical and environmental issue that shoppers are passionate about. Doing nothing is no longer an option.
For Britain's dynamic mix of brands, retailers, wholesalers and suppliers that shift poses both major challenges – and major opportunities. All of which we'll explore at The Grocer's 2020 conference: How to have a purpose.
When: 11 March 2020
Where: The British Library, London
Featuring a prestigious line-up of senior industry figures, the day's packed agenda will include talks, panels, workshops and more. Find out more here.