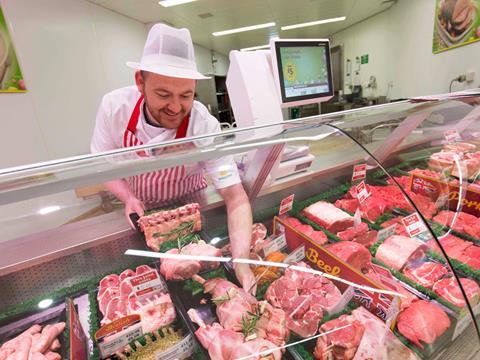 Morrisons has reacted to Tesco's plans to slash its fresh food counter offer with an announcement it will train 500 extra apprentices over the next 12 months, many of them specialising in traditional craft skills such as butchery, bakery and fishmongery.

The retailer, which said it already employed 10,000 skilled food makers in its stores, is looking to capitalise on the decision by its rival to axe the fresh fish, meat and deli offers at 90 of its stores, with a further 700 larger Tesco stores facing an overhaul.

A Morrisons source added it would consider employing staff among the 9,000 at Tesco whose jobs are at risk because of this week's announcement.

The Grocer understands Morrisons will also launch a new burst of advertising later this week in a bid to stress its credentials in preparing fresh food, and the specialist skills of its Market Street staff.
Analysts have suggested Tesco's decision could give Morrisons a boost because it will be able to make more play of its fresh food offer.

Today Morrisons said its jobs announcement was further proof it had a "unique" proposition in the way food is made and prepared fresh for customers, and that it was "aiming to preserve traditional skills that otherwise might be lost from the high street."

Apprentices will be taught how to make bread in the traditional way, from flour and water, while butchers and fishmongers "will be developed to provide the portions of meat and fish that customers want, which can help them control their weekly budget."

"This investment in craft skills is so important because our customers want food that is made fresh each day," said Morrisons people director Clare Grainger.

"Many want to buy a particular joint, or to vary the slices of meat from the deli, have fat trimmed, bones removed, or advice on how to cook and prepare food.

"By ensuring our foodmakers are qualified experts, we can serve our customers better and provide products and advice our customers enjoy."

Morrisons is the largest employer of craft apprentices in the UK.