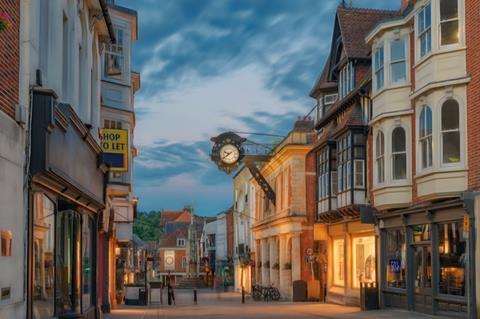 The government's 10pm curfew on hospitality venues is sparking flashpoints for nearly a half of shopworkers, a new survey has found.
Shopworkers' union Usdaw surveyed more than 1,000 members working in the retail sector a week after it came in and found there had been increasing incidences of anti-social behaviour and abuse towards staff.
The data also found 24% of workers had seen more instances of refusing drunk customers as well as 15% seeing an increase in problems with verifying age.
There has also been a growing amount of issues with overcrowding in stores, making it difficult for staff to monitor social distancing.
"After 10pm it is mayhem. I had nearly 40 people trying to get into our store at once," said one respondent.
Another said: "As soon as the local pubs shut, intoxicated customers come into the store and attempt to purchase alcohol. They're often loud, boisterous and do not wear face masks. When younger customers are asked for ID, they often become abusive towards staff.
"Our store is in a local lockdown area, and it is obvious that these customers are not following social distancing laws as they purchase alcohol for parties on private premises with different households mixing."
Usdaw general secretary Paddy Lillis said: "Yet another Usdaw survey shows that some people have responded to an appalling national pandemic by abusing shop workers. Usdaw supports measures that restrict transmission of Covid-19, but that will not be achieved by filling shops with late-night revellers, putting our members' safety at risk.
"Sale of alcohol has always been a major flashpoint for violence, threats and abuse against shop workers; whether it's age identification or refusing a sale to someone who is already drunk, both legal requirements. This survey shows that the 10pm curfew has created additional problems for a significant number of shop workers.
"So we need the government, local authorities and the police to be aware of these triggers for anti-social behaviour and work with retailers to tackle the problem."