How can we bring more young people into entry-level roles?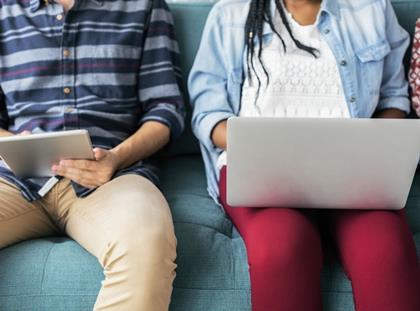 Last month, I highlighted the fact that many sixth form students have little idea what they want to do career-wise. The 15 January deadline for this year's university applications is fast approaching, but university is certainly not an option or a choice for all 16 to 18-year-olds. As a diverse industry, we can offer amazing opportunities for entry level roles at 18.

By bringing young people into our industry early, we open their eyes to the array of roles we can offer and importantly, the way businesses - large and small - operate. It also enables companies to provide training right across the business and to see where someone best 'fits'.

At entry level, development might be informal through shadowing, on the job or internal training, or through more formalised training via the apprenticeship route. It's worth bearing in mind that sixth form graduates are just as likely to show loyalty to their first employer as a university graduate. Your investment in training and support early on is definitely money well spent for the longer term.

Apprenticeships are increasingly being seen as a viable option post school or college for those that cannot or do not want to go to university, or would prefer to be in employment at the same time as training. For larger employers, 2017's apprenticeship levy was potentially good news - with those employers committed to training sufficient numbers of apprentices set to get back more than they pay in levies. It's still early days, but its introduction has undoubtedly created momentum behind an important initiative.

As an industry, we need to market apprenticeships and entry-level roles directly to sixth form students and colleges. At Working Options, we've recently partnered with ABP UK to help it increase awareness of its job and apprenticeship opportunities with sixth form college students, tutors and careers advisers.

As employers, we need to continue to be creative about how we get ourselves in front of sixth form students. Research from charity Education & Employers has confirmed that employer engagement activities have a positive impact on grades, so this surely can't be a bad place to start. Who knows? Some of the students you interact with may become your next entry-level recruits.
Paul Monk is founder of Working Options in Education: workingoptions.co.uk