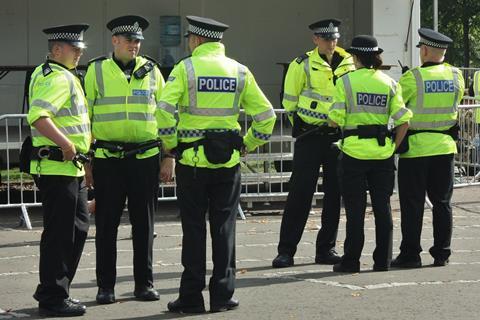 A coalition of business leaders, including CEOs for Sainsbury's, Aldi, and John Lewis, have signed an open letter calling on the policing minster to make assaults on public service workers recorded in official crime statistics.
The letter, written by Institute of Customer Service CEO Jo Causon, outlined it was currently only assaults on police and emergency workers that had a separate classification within the Home Office crime statistics.
This is because these crimes are covered by the Assaults on Emergency Workers Act 2018, making it an independent offence.
While a new law, which came into force last year, brought tougher sentences on those who attacked individuals who serve the public as part of the Police, Crime, Sentencing and Courts Act, it is not a separate offence.
It means attacks on other public service workers, such as shopworkers, were "not being recorded properly", making it "impossible to track the situation", the institute said.
The letter, which has also been signed by a cross-party group of MPs, urges government to prioritise reporting on the number of incidents separately, along with their prosecution outcomes, as a way of deterring attacks against public service workers.
It stated that understanding "the scale and nature of this problem was a vital step toward mitigating it", and with the right data, "police, businesses, and policymakers can better allocate resources, develop and evolve informed policies, and protect these essential workers".
CEOs of businesses including the Post Office, Fortnum & Mason, and Wickes have also signed the letter.
"Given the challenging climate the nation's frontline workers currently face, there is a pressing need to record data relating to the abuse of other public service workers," the letter stated.
"These workers are providing vital services to society, but since the introduction of the Sentencing Act which, in part, makes assaults on public service workers an aggravated offence, abuse of workers is sadly continuing.
"Retail staff, hospitality workers, call centre agents, infrastructure installers, delivery drivers, banking staff, and many others who interact with the public on a daily basis need to know the government is continuing to ensure it is driving down abuse of workers in their workplaces."
The letter concluded: "Public service workers are the pillars of our society, often performing thankless tasks that are essential for community wellbeing. Let's ensure their safety is a matter of national importance, beginning with its proper recognition in crime statistics."