Co-operative Food doubles Fairtrade Fortnight donations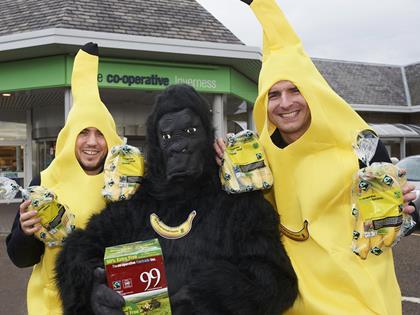 The Co-operative Food is doubling its donations to the Fairtrade movement during Fairtrade Fortnight, which kicks off today.
For every online message its members and customers send to its Fairtrade farmers and producers in the next two weeks it will pay £2 instead of the usual £1.
By the end of the fortnight The Co-op hopes it will have reached its target of £25,000 for its growingstories.coop website, launched in November.
The site works by providing customers and members with an online platform to send messages of support to Fairtrade growers or to ask them about their work and how Fairtrade helps them.
It also tells the stories of the people behind The Co-op's Fairtrade range in countries such as Belize, Colombia, Malawi and Kenya.
Each message normally attracts a £1 contribution from the society with funds paying for development projects such as building schools and classrooms and providing clean water.
"Growingstories brings together the longstanding and wide-ranging relationships we have developed with many of our Fairtrade producers for more than 20 years, and connects producers directly with our members and customers through the innovative website and social media network behind this," explained Brad Hill, The Co-op's Fairtrade policy manager.
"It's wonderful to be able to tell our members and customers that 20 years of support has delivered £30m in Fairtrade premiums to communities, but it is so much more powerful when they can hear directly what this means for individuals." 
Hill said everyone could post a single message or share links across entire corporate networks.
Information about growingstories.coop is available in stores and at Co-op membership events.