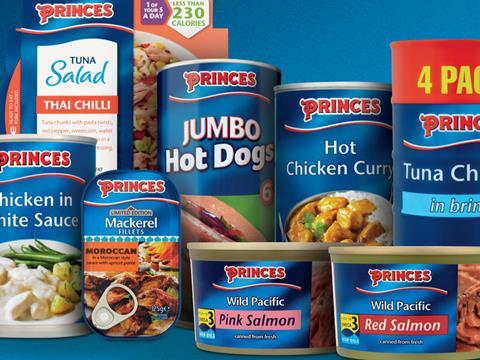 Princes has appointed a new MD to take over from Mike Easterbrook, who is retiring after more than 40 years in the food industry.
Easterbrook is leaving the food and drinks group after 35 years on 31 March to be replaced by Cameron Mackintosh.
After an early career at Sainsbury's, Easterbrook joined Princes in January 1982 as a meat buyer.
He progressed through the ranks to become managing director in July 2015.
Easterbrook will continue to provide support to the Princes board to help with "a smooth transition".
"Mike has been instrumental in making Princes the business that it is today and he will be missed," the group said. "We wish him and all his family the very best."
Mackintosh will take the reins on 1 April to "drive" the company forward and grow its international footprint in "unprecedented" market conditions.
He has been with Princes for almost 15 years having previously holding the role of deputy managing director and chief executive of finance.
Craig Price, who has been with Princes for almost 22 years, will also be appointed as chief executive of commercial and Stephen Cardall, who has been with the business for almost 20 years, will be appointed as chief executive of finance on 1 April.
"The appointments form part of Princes ongoing commitment to strong and stable leadership, a key part of its strategy to driving continuous growth and improvements in challenging markets," the group added.