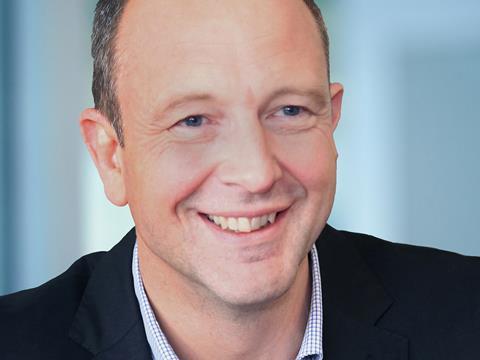 You've got this new strapline. Helping to serve Britain's shoppers a little better every day. It seems to be everywhere. Are you getting rid of Every Little Helps?

Every Little Helps is still our strapline. We've not dropped that at all. The new slogan is more an internal expression of our core purpose rather than an external manifestation of it. Every Little Helps is a shorthand. This is how we get there.

The trouble with Every Little Helps is that it became a joke really, didn't it?

It did. But it also sums up what we did while we were enjoying all those years of success and what we need to do going forward. It's what customers want. They want shopping to be as straightforward and as helpful as possible and it still holds true. It's hard to come up with something new that says it as well.

How's the move to Welwyn Garden City going? There was a party six weeks ago to celebrate moving out of Cheshunt but quite a few of your team are still there aren't they?

I was there this morning. The last team move here first week of May. We've still got health & beauty there and our internal audit team. And actually the old product development kitchens will stay there for some time after that while we build something to replace it here.

The new buildings on this estate look modern and quite swanky. Is the move about saving money or setting a new tone?

It's about both. Having fewer people will undoubtedly save us money, but having everyone in the same place, on the same campus, in closer proximity, with a new environment and some different ways of working will be a fresh start for us. Joking aside, the reception is designed to be welcoming, relaxed, open. As well as the Costa café, in the displays we talk about the history of the business which we're very proud of. So you've got all of that.

How does the new building support a fresh start?
None of us have an office. The large open space with the big table we just passed is allocated to the exec team to share. John Allan, the chairman, is talking to Richard Cousins [CEO of Compass and one of the NEDs] on the table over there. We've all got lockers, I've got my own locker, we operate an empty desk policy. We have areas designated as a home, but they're not exclusively for our use, plus there's breakout areas, tea & coffee facilities, that we all share.

It's your results next week so I know you can't talk give us any figures but how's the market?

Early Easters are always a challenge and we've had an even more strange sequence with school holidays not always aligned with Easter. It's been a strange trading period because of that disconnect. Easter and spring often go hand in hand from a planning perspective and when they don't it's more difficult. Having said all that, you can see from the Kantar data there's growth in the market and to some degree most retailers in the market enjoyed some growth on the back of that.

What's customer feedback like?

Customer measures are moving in the right direction. When we last reported after Christmas the measures against range, price perception, availability and service were all positive and we were encouraged by that. We're still seeing improvements in all these measures year on year. Touch wood the recovery is working.

There's one thing having a plan and another thing executing it. You know how quickly things change in this industry. But so far so good.

What should we make of these new discounter brands?

Do you mean our new Farm brands? What we set out to do was to make sure customers came and shopped with us. We felt when we looked at the market, when we looked at what customers were feeding back, we needed to do something different. Whilst Value and Everyday Value have been brilliant initiatives for us over the years, we felt the market and the customer have moved on and we needed to react to that. We've still got Everyday Value in certain elements of the range. It will be reviewed when we consider what customers are looking for and what's happening in the market and take it from there.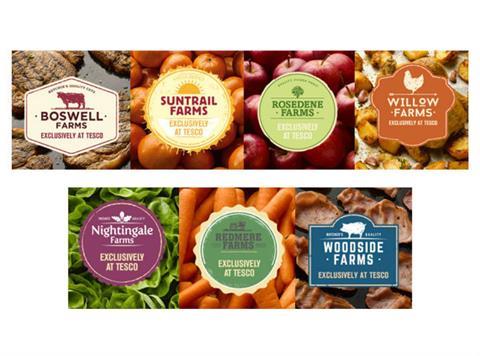 So does that mean Everyday Value is being discontinued? Have you concluded the good-better-best architecture you developed is out of date?

There isn't a straight-line plan to phase Everyday Value out. I think what we'll do is evolve our rules like we always have. Genuinely there isn't a plan. But good-better-best forces you into a structure that may not be relevant for customers or today's market. You have to look at what customers want, how they live their lives, what you can do to serve them better and to be more convenient, and decide your ranges based on that. It's less textbook than it used to be.

How is Project Reset going?
It completed in Week 51, the week before our year end [29 February 2016]. We took out 18% of the range and reduced prices on 10-12% of the lines. We are really pleased with customer reaction. The range perception score is higher and we've had very little adverse feedback on the lines we've taken out. It's been very well received by colleagues in the store too. It's been easier to manage space and keep availability high.

So is that it then? Or will you go again?

We wanted to ensure we made our range easier to shop for customers. We knew we were overranged. If you say go again, do we think we can still do more work to present a clearer range to customers, then yes. For example, we're going to look specifically at range simplification in our Express stores. Our smaller formats actually benefited from the range reset because as the category reviews within our Superstores and Extras cascaded through to the Expresses. So they benefited but we didn't look at Express specifically. This year we want to do the same process but specifically with the Express stores in mind and do some work there.

Is there a figure you're hoping to get down to?

18% was an average, but we never set a target for range reduction. That's just how it worked out. The ones we did later on, as we became more confident in the process and worked through it, we ended up taking more out. So wine was closer to 30%. Health & beauty was 25%. What we wanted to do was take customers with us. And that's what we've been able to do. What [we] can also do, now we've got the base range [right], is to look at what are the opportunities from a customer perspective. Hence the Farm brands in meat, produce and so forth. And when you look at the fresh categories, given the seasonality, you refresh the ranges more frequently anyway, so in the time it's taken to do one of our ambient categories in a big annual review, we've been able to have two or three goes at the some of the more seasonal fresh ranges. So I'm not saying it's universal.

What about flexing space?

This is something we want to continue to look at. We think we've got more opportunity there. When we did this last year we took the space by category and made it easier to shop, while making it easier and simpler to manage for stores at the same time. We see some opportunity to be able to flex space within and across some categories so we'll be looking at that opportunity this year.

You've consciously not adopted a company position on Brexit. But it's bound to have an impact on prices? What do you think will happen?

It's a really hard one to call. We've had a look. You've got to remember most of our sourcing of non-food is not out of Europe, it's out of Asia. And we are Britain's biggest buyer of British agricultural produce, but we also do have some strong relationships with manufacturers in mainland Europe. Our view is whatever [the decision] we'll manage it. As with anything, we'll adjust our business model in order to be able to manage it. [If there is a Brexit] we don't anticipate a big impact on customers and we think we'll get a lot of time to be able to work through it because any Brexit is not going to be an overnight transformation.

Would Brexit give the discounters an advantage?

I haven't really thought about it. I'm focused on what we have to do.

What are your thoughts on the sugar tax?

Dave [Tesco soft drinks buyer Dave Beardmore] has done some fantastic work. He's made a lot of progress, 1,400 tons of sugar, half a billion calories. In terms of the government, it's their choice as to whether they want to tax it, we wouldn't want to comment on that, but we definitely have this as an objective of ours. We think it's the right thing to do for customers, it's part of how we want to contribute to the health agenda as Britain's biggest grocer, alongside initiatives like removing sweets from checkouts, and our actions have been well received by customers. As we review ranges and own-brand products, we're always as an objective looking to remove sugar, fat, salt, as part of that reformulation, without impacting the taste profile or the popularity of the product. We're forever improving the health credentials of the range. And in certain categories, where they're treats, and where at the heart of it is high sugar or high fat content, we'll be looking at portion control going forward too, as one or two of the branded manufacturers have. In confectionery for example.

When [chilled category director] Kris Comerford did his range review in the autumn, he introduced 35 new healthy eating ready meal lines with either a focus on calorie intake or a formulation that [involved] less salt, sugar, fat. They've proved really popular with customers.

How is your relationship with the GCA now?

We're in the process of implementing the GCA recommendations. We give her an update on 22 April. She's made five recommendations. As we've said before, a lot of this was work we were already doing. But my first appointment this morning was to open a session with close to 500 of our team to go through the recommendations of the report. That was the fifth recommendation: to make sure everyone got an update on the recommendations. So it's happening.