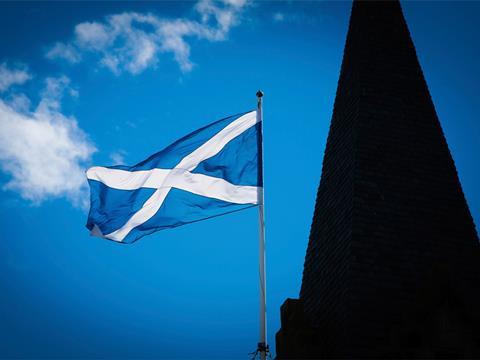 Prominent figures in the food industry have spoken out against Scottish independence by signing a letter to The Scotsman newspaper.
The letter, published today (27 August), said "the business case for independence has not been made" ahead of the referendum on September 18. It was signed by more than 130 business leaders, from firms accounting for roughly 50,000 jobs.
"Uncertainty surrounds a number of vital issues including currency, regulation, tax, pensions, EU membership and support for our exports around the world," the letter said. "And uncertainty is bad for business.
"We should be proud that Scotland is a great place to build businesses and create jobs – success that has been achieved as an integral part of the United Kingdom. By all continuing to work together, we can keep Scotland flourishing."
Lord Allen CBE, chairman of 2 Sisters Food Group, Audrey Baxter, executive chairman of Baxters Food Group, and Iain Napier, chairman of John Menzies PLC, are among the signatories imploring the Scottish public to vote against independence.
They are joined by financial figures such as Niall Booker, chief executive officer of The Co-operative Bank, and Douglas Flint, group chairman of HSBC Holdings PLC.
The letter was organised by Keith Cochrane, chief executive of the Weir Group, as a response to what he called the "substantial risks" of voting for independence.
Other food and drink signatories to the letter include Alan Hill, financial director of Browns Food Group; Gavin Hewitt, former chief executive of The Scotch Whisky Association; Peter Gordon, director of William Grant & Sons Distillers Ltd; and Ian Curle, chief executive of Edrington.
In response, more than 200 individuals put their name to a letter backing independence, claiming it was in Scotland's economic interest, which was published in The Herald on Thursday. There were food and drink drink representatives among them, but much smaller players.
Update: This story was updated on 29 August to mention the pro-independence letter.