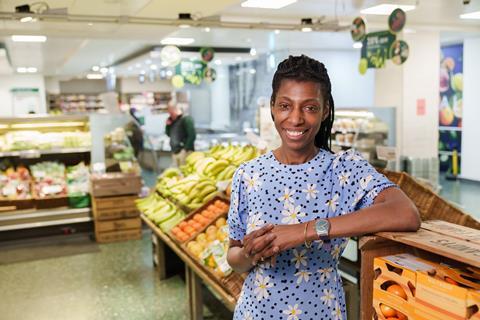 Sharon White is set to step down from the John Lewis Partnership at the end of her five-year term.
JLP confirmed today that White had informed the partnership's board that she would not seek a second term as chairman and had asked them to begin the process of appointing her successor.
Rita Clifton, JLP deputy chair and chairman of the nomination committee will oversee the appointment process, which will need to be ratified by the board.
White's current term as chairman is set to end in February 2025.
"The chairman of the John Lewis Partnership is a special and unique role in UK business," said White. "The chairman is responsible for the long -term health of the Partnership's model – commercial success twinned with a commitment to first rate customer service and action in our communities."
"Having led the partnership through the pandemic and the worst of the cost-of-living crisis, it is important that there is now a smooth and orderly succession process and handover.
"The partnership is making progress in its modernisation and transformation with improving results. There is a long road ahead and I am committed to handing on the strongest possible Partnership to my successor."
It will bring to an end what has been a tumultuous, and testing time for White, and the wider John Lewis Partnership, following her appointment in June 2019. She started in February 2020, just weeks before the onset of the Covid-19 pandemic. Inflation and the cost of living crisis have further hampered the recovery of both Waitrose and John Lewis brands, with the former losing market share and sales to rivals like Marks and Spencer.
White's turnaround plan has focused on cutting costs by improving efficiency across the partnership, as well as increasing its income from channels outside of retail. This has included controversial plans to build thousands of buy to let properties above Waitrose and John Lewis stores. Former Hovis boss Nish Kankiwala was appointed as the partnership's first ever CEO in March, as part of a restructure of the retailer group's senior levels.
In May 2023, White survived a high-profile test of faith from the retailer's partnership council, with members voting in support of her leadership of the partnership and turnaround plan.
The non-binding vote occurs twice yearly as part of JLP's democratic process, however it was seen as significant following rumours of discontent over the partnership's performance last year, which saw the group slump to a £234m loss, and unable to pay its hallowed partner bonus. The council did not support last year's performance.
Half year results published last month showed signs of improvement, with sales increasing and losses narrowing across the group. However, despite the improvement White delayed the deadline for the partnership's turnaround plan by two years to 2028, citing inflationary pressures.