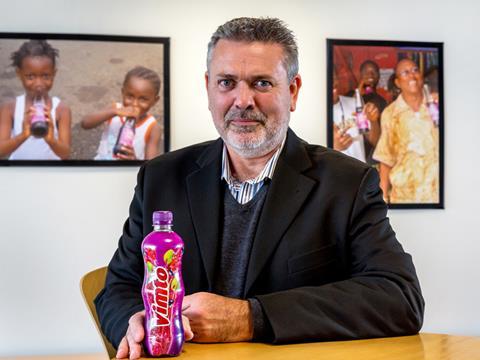 Simon Hunt-Brown, who left Nichols two years ago to take up a new role in Myanmar, has returned to the soft drinks company as commercial director of Vimto International.

Hunt-Brown left his job as regional manager of Vimto International in 2012 to become CEO of soft drinks business Loi Hein. During his time there, one of Hunt-Brown's achievements was securing a contract with his old employers at Nichols to become Vimto's distributor in the country.

The ending of US and EU sanctions against Myanmar has opened up trade, and soft drinks companies have been among the first to invest. Coca-Cola opened a bottling plant last year after a 60-year absence.

Nichols CEO Marnie Millard welcomed Hunt-Brown back to the company. "Simon is returning to Nichols, having previously spent 11 successful years with the group, during which time he was instrumental to our growth in the African region," she said.

In his new role, Hunt-Brown will be responsible for delivering Nichols' international growth strategy. The company said it wanted to maintain investment in its important Middle East and African markets, while exploring opportunities for growth in the US and new markets such as India where it is due to start trading later this year.

In full year results published last month, Nichols reported a 2% increase in international sales to £23.1m - boosted by continued growth in Africa and a better second half performance in the Middle East.