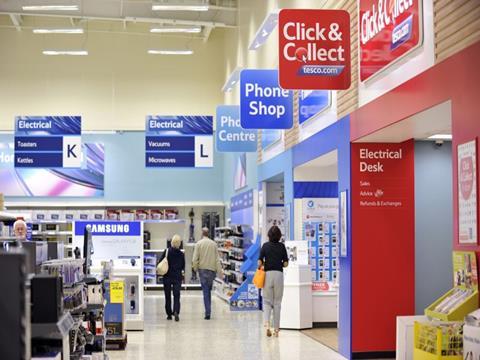 Tesco has announced plans to create hundreds of new jobs and redeploy 100 existing staff in a major restructure of the business around its multichannel plans.

The reorganisation will focus on middle and junior ranks but affect several areas of the business, including its IT, marketing and commercial divisions.

Tesco insisted there would be no net redundancies and that it was close to concluding a consultation process with those affected, with a recruitment campaign planned to fill the remaining vacancies.

It is part of a programme called Building Tomorrow's Tesco, which chief executive Philip Clarke said would help turn Tesco into a global multichannel leader. In March, he revealed Tesco had already re-distributed 300,000 "colleague hours" to gear the operation towards multichannel.

"We have also brought digital talent into the heart of business, through people like our group multichannel director Robin Terrell; like Mike McNamara, our chief information officer; and Michael Comish, the founder of Blinkbox, our chief digital officer," said Clarke at the time.

"If you are to be genuine leaders in multichannel, people with industry-leading digital skills need to be at the heart of the business.

"But this isn't just about the colleagues who work in our offices. Everyone in the business has to understand that in this new world we have to do things differently."

The retailer also announced it is to close more than 100 in-store bakeries and create a new centralised kitchen in Surrey to serve the growth of its Euphorium offer. Staff were informed this week. Tesco said up to 450 jobs would be created at the new site and that bakery staff at affected stores in South West London, Surrey and Berkshire would be given the option to relocate.