The Grocer Top New Talent list 2014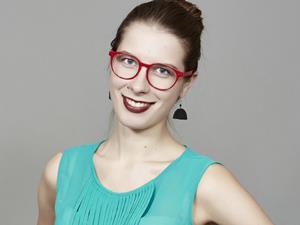 Solveiga Pakstaite
AGE: 22
JOB TITLE: Inventor
WORKS AT: Recently graduated from Brunel University with a first-class degree in industrial design & technology
James Dyson knows a thing or two about inventions, and he was quick to make Pakstaite, from Stevenage in Hertfordshire, the British winner of the James Dyson Award for product design. Her invention? A label containing gelatine that changes texture as the food inside the packet nears its sell by date and goes bumpy, offering a tangible way for consumers to know whether the product is actually still perfectly edible, even if the best-before date suggests otherwise –potentially saving a lot of pointlessly wasted food. "Because gelatine is a protein, it decays at the same rate as protein-based foods like pork, milk and cheese," she says. "The label copies what the food in the package is doing, so the expiry information is going to be far more accurate than a printed date."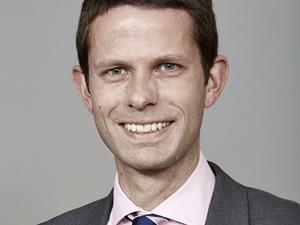 Matt Ward
AGE: 30
JOB TITLE: Buyer
WORKS AT: Tesco
A straight-A student and Cambridge graduate, Ward started off on the Unilever graduate scheme in personal care before joining Tesco's commercial function in 2010. Initially he worked in the dairy sector before moving into fresh produce. Tesco commercial director Richard Marris says Ward's "high potential and business acumen means that he is definitely one to watch for the future."
Ben Molineux
AGE: 25
JOB TITLE: sustainability officer
WORKS AT: HPS – Product Recovery Systems
The fmcg industry generates a vast amount of waste – but Molineux is on a mission to reduce it. As a "passionate believer in reducing waste in the process industry" he has spent three years working towards slashing waste for customers including Saladworks (owned by Samworth Brothers), and others involved in the fmcg world. His work is achieving results and gaining Molineux recognition.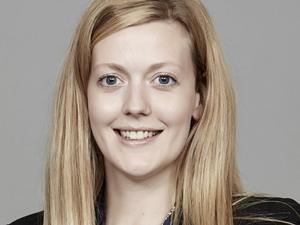 Julie Benwell
AGE: 32
JOB TITLE: Capital purchasing controller
WORKS AT: Greencore
In August 2013, Benwell was handed a brand new role with the barest of job descriptions – to save Greencore money across its UK and US sites. One year on, Greencore says the savings are "significant" but the real value has been improved processes and controls, and that through her committed engagement, colleagues now want to extract maximum value for every penny Greencore invests.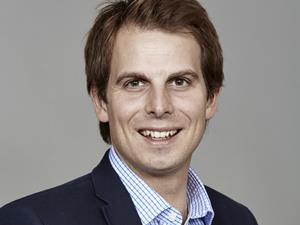 Dan Broughton
AGE: 34
JOB TITLE: Sales director
WORKS AT: Cawston Press
After starting out in sales with PJ smoothies and Green & Black's, Broughton switched to a national account management role within Cadbury when it snapped up Green & Black's, where he was responsible for growing and retaining the Compass account.
In 2012, he joined Cawston Press for his first director-level role. "One of the brightest young men I have come across in my career in the grocery trade. He is dedicated and motivated, he just keeps going until he gets the result, which he has proven time and time again he can get," read one of several nominations for Broughton.
And it's not just talk. He recently achieved sales of 8,000 cases across 60 new customers in 14 weeks, delivering overall sales growth of 38%, and increased profitability across the range. He also won new clients in Canada, Norway and Holland.