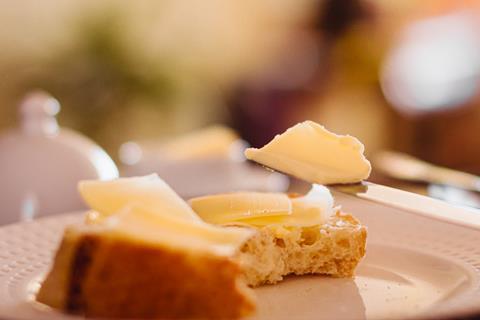 When it comes to consumer goods, regulations should work in the interests of consumers. It's simple. But instead of supporting EU citizens to make sustainable food choices, Amendment 171 does the opposite. It is draft EU legislation which would impose severe new restrictions on the marketing and sale of plant-based alternatives to dairy, and will be voted on this Thursday (29 April).
This pushes against consumer demand and undermines the EU's drive to promote sustainable consumption. If passed, Amendment 171 will impose severe new restrictions on the labelling, marketing and packaging of plant-based foods, all through a process that did not include an impact assessment or any sort of public consultation, as it should have done.
Choosing a plant-based diet no longer labels you as unconventional. Recent years have seen a boom in the consumption of plant-based foods within the EU, with the Commission noting an 11% annual growth rate for plant-based alternatives to dairy. We know from listening to our consumers that people want more. They are demanding ever more options to replace dairy in their diet. And as innovators and foodies, we are responding. Continually pushing the boundaries to find new and delicious ways to offer plant-based. Consumers also know that plant-based foods can help curb climate change and improve personal health.
So, for us, this is clear. Amendment 171 does not respond to consumer demand. It impedes it, and therefore, stems progress. Amendment 171 would make it harder to choose plant-based alternatives to dairy. How? By banning familiar packaging formats like a milk-shaped carton for oat drink; banning descriptions of how the product can be used by referring to traditional dairy products like "use like cooking cream"; banning science-based comparative green claims like "half the carbon emissions of dairy butter," and even censoring essential allergen information like "does not contain milk".
In fact, the wording of this amendment is straightforwardly anti-competitive. Put simply, it would be illegal for plant-based companies to make statements like "better/healthier/more sustainable than dairy cream," but Amendment 171 would not ban dairy companies from claiming that their products are "better/healthier/more sustainable than plant-based alternatives". All because the amendment would ban any use of a dairy designation that "exploits the reputation" of a dairy product, but not the other way round. This creates a one-way stream of information to consumers, with the aim of enticing people away from plant-based foods.
Plant-based foods are already over-regulated. Today, commonly used consumer terms like "oat milk" or "vegan cheese" are banned in the EU, because the dairy industry has argued that consumers would be confused into thinking these products are made with cows milk. Convinced? Neither are we. This makes plant-based alternatives to dairy the most restricted food group in the EU. For example, terms like "soya cream" or "oat milk" are already banned in the EU, while terms like "vegan steak" are still allowed.
And, unlike most regulation-setting, consumers never got a chance to input into this draft legislation via a public consultation, as required by the Better Regulation initiative. In this report, the Commission did not see the need to impose any more restrictions on plant-based alternatives to dairy, so no impact assessment was conducted. Instead, Amendment 171 was slipped through, untested, into the European Parliament's official position, without an evidence-based review of its impacts.
In fact, all the provisions in Amendment 171 would impose restrictions on plant-based products, with no restrictions being imposed on dairy products. As it is solely the plant-based sector being affected, we want a more open process. As a relatively new industry, the plant-based sector does not have long-standing relationships with policymakers, so it is important to us that the decision-making process goes through all the required steps of consultation.
However, consumers found their own way to input into the regulation-setting process. More than 440k consumers have signed a petition calling on the EU institutions to withdraw Amendment 171, protecting consumer choice and aligning with EU policies that support a shift toward more plant-based diets, like the Farm to Fork Strategy and Europe's Beating Cancer Plan. The European Consumer Organisation has also vocally opposed Amendment 171 on behalf of consumers.
Now, it's time for the voices of consumers and the plant-based food industry to be reflected in the decision-making process. Amendment 171 does not benefit consumers. It does not benefit our planet, and it is an example of a decision that will undermine the EU's sustainability initiatives. We therefore urge the co-legislators to reject the motion and represent the voice of the people.
Dr Jeanette Fielding is chief of corporate affairs and communications officer at Upfield
Cecilia McAleavey is director of sustainable eating and public affairs at Oatly