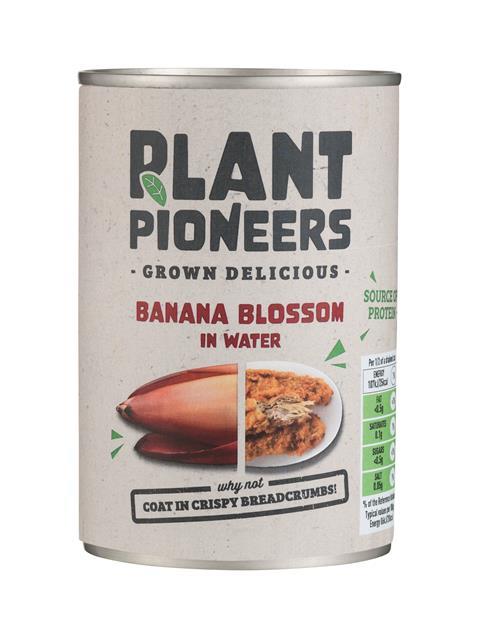 Sainsbury's has unveiled a new own-label plant-based range ahead of Veganuary.
Plant Pioneers, which was partially released in selected stores in October, is set for a national rollout in store and online on New Year's Day.
The range of 31 plant-based ambient, chilled and frozen lines includes fresh meat alternatives like vegan steaks and Shroomballs as well as plant-based comfort food lines like Fishless Fingers and Southern Fried Bites.
The retailer said the new range was in response to "soaring demand" for plant-based products which are becoming "increasinly mainstream" in the UK.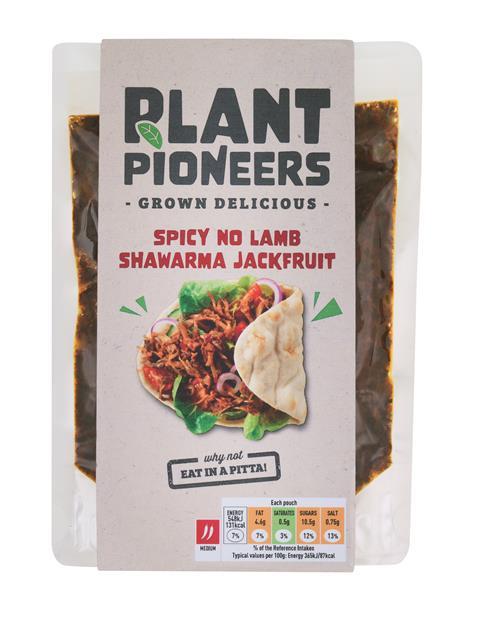 "With more than seven million vegetarians in Britain and the meteoric rise of the flexitarian lifestyle, Britain has certainly got the taste for meat alternatives at meal times," said Sainsbury's Plant Pioneers product developer Charlotte Gledhill.
"Our new range of plant-based products provide innovative and truly delicious options to take the hassle out of cooking flexitarian. We hope to maintain our position as a leading provider of plant-based alternatives in 2020."
Plant Pioneers product list
Fresh
Plant Pioneers 2 Vegan Steaks 227g – £3
Plant Pioneers Smoky Vacon Lardons 100g – £2
Plant Pioneers 8 Smoky Vacon Rashers 88g – £2
Plant Pioneers Shroomballs 246g – £2.50
Plant Pioneers 6 Vegan Fishless Fingers 210g – £2.75
Plant Pioneers 6 Hot & Spicy Goujons 210g – £2.75
Plant Pioneers Southern Fried Bites 200g – £2.50
Plant Pioneers 6 Cumberland Shroomdogs – £2.50
Plant Pioneers 6 Caramelised Onion Shroomdogs – £2.50
Plant Pioneers 6 Chorizo Shroomdogs – £2.50
Plant Pioneers Smoky 'Jack' Quarter Pounder – £2.50
Plant Pioneers Shroomdogs & Mash – £3
Plant Pioneers Shroomballs & Spaghetti – £3
Grocery
Plant Pioneers Peking No Duck Jack Fruit 150g – £2
Plant Pioneers Spicy No Lamb Shawarma Jackfruit 150g – £2
Plant Pioneers Mexican Style Jackfruit 150g – £2
Plant Pioneers Sweet & Smoky BBQ Jackfruit 150g – £2
Plant Pioneers Banana Blossom in Water 400g – £1.20
Plant Pioneers Young Jackfruit in Water 400g – £1.20
Frozen
Plant Pioneers 8 Meat Free Burgers 454g – £1.75
Plant Pioneers 2 Ultimate Plant Burgers 210g – £2
Plant Pioneers Meat Free Chicken Style Nuggets 320g – £1.75
Plant Pioneers 2 Vegan Cheddar Style Kievs 246g – £1.75
Plant Pioneers Meat Free Mini Sausage Rolls 494g – £1.75
Plant Pioneers 20* Meat Free Meatballs 380g – £1.75
Plant Pioneers Meat Free Mince 500g – £1.75
Plant Pioneers Meat Free Style Chicken Pieces 300g – £1.75
Plant Pioneers 10 Cumberland Shroomdogs 500g – £3.50