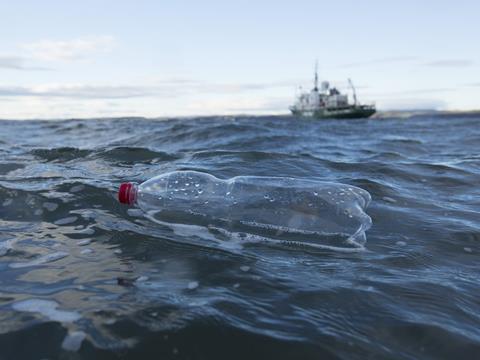 The government is offering cash to companies that help retailers and suppliers solve the plastic crisis.

A new competition was launched today as part of the £20m Plastics Research and Innovation Fund (PRIF), revealed by Theresa May in April.

A share of up to £4m will be made available for innovative business projects which find ways of reducing plastic waste through new polymers, processes, designs, recycling regimes or use of biodegradable alternatives.

The funding is provided by UK Research and Innovation (UKRI) and delivered by Innovate UK.

The competition was announced as part of the £20m fund which was officially launched by science minister, Sam Gyimah, today.
PRIF will engage Britain's best scientists and innovators to help move the country towards more circular economic and sustainable approaches to plastics.

It will be managed by UKRI and delivered via the Engineering and Physical Sciences Research Council (EPSRC), Innovate UK, and the Natural Environment Research Council (NERC).

"There has been incredible progress in making people aware of the danger that plastic can do to our environment and our oceans," said Gyimah. "This means moving from our current model of make, use and dispose to a new model where we use, reuse and recycle."

UK Research and Innovation chief executive Professor Sir Mark Walport said: "It is imperative we change our use and misuse of plastic. This fund will help to create the range of new approaches and alternatives needed to rapidly reverse the impact that our use of plastics is having on the planet."