In recent years, single-use plastic has been seen as public enemy number one. Inspired by Blue Planet II, Brits have unleashed a wave of fury over unnecessary plastic packaging in supermarkets, forcing the industry to take drastic action to reduce it.
But now, the world is facing an even bigger enemy – the coronavirus pandemic – which is threatening to scupper our progress on single-use plastic. Here's how.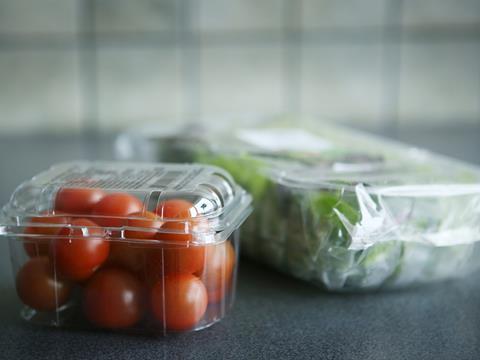 People are buying more packaged food
The Food Standards Agency insists it is "very unlikely" people can catch Covid-19 from food. "Covid-19 is a respiratory illness and not known to be transmitted by exposure to food or food packaging," it says.
Indeed, according to the World Health Organisation, there have been no confirmed cases of Covid-19 being transmitted through food or food packaging.
Shoppers, however, are understandably alarmed over the prospect of buying food that might have been handled by others at this time. "It is Wrap's understanding that during the pandemic, sales of packaged goods, particularly fruit and vegetables, are significantly higher," says Helen Bird, strategic engagement manager at Wrap.
"That is totally understandable, although whether this helps reduce the risk of exposure to the virus or not is unknown."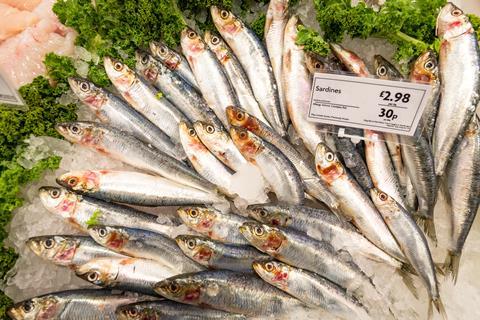 Supermarket counters are closed
The closure of supermarket meat, fish and deli counters has also contributed to an upswing in packaged food sales.
As part of their efforts to reduce single-use plastic, several major supermarkets were allowing customers to bring their own containers to meat, fish and cheese counters prior to the pandemic. However, most of the mults have temporarily closed in-store counters to protect staff and safeguard supplies during the pandemic.
As a result, sales of loose fresh fish (–41.8%), bacon (–54.8%), sausages (–29.2%), cooked meats (–45.8%) and cheese (–15.2%) plummeted over the four weeks to 4 April 2020 versus the same period in 2019, while sales of pre-packed equivalents surged [IRI].
Sales of pre-packed breaded and battered fish were up 54.2%, for example, while pre-packed cheddar sales were up 49.9%, pre-packed bacon up 42.7%, pre-packed sausages up 44.7% and pre-packed sliced cooked meats up 19.8%.
Takeaways are on the rise
With restaurants and cafés closed across the UK during lockdown, many out-of-home operators are turning to takeaways to keep going through the crisis. And as cooking fatigue sets in, there are signs that Brits are starting to order more food for delivery. Domino's has reported a rise in delivery sales in recent weeks, while Just Eat says orders for desserts are up 36% on its platform, and sales of sides and drinks have also increased.
With half a billion plastic boxes already used across the takeaway sector every year, this shift away from out-of-home eating to deliveries risks creating yet more plastic waste.
"Most of the packaging will be single-use and will be either plastic and water-proofed paper and cardboard," says Professor Edward Kosior, founder and CEO of environmental consultants Nextek.
"Much of this will be in contact with food at the end of its use and most likely will be dropped into bins destined for landfill."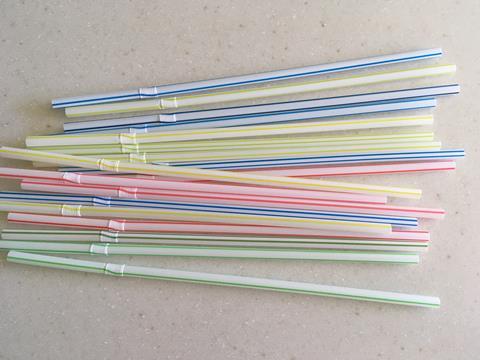 New laws have been delayed
Last month, Defra confirmed the UK's ban on plastic straws, stirrers and cotton buds would be delayed for another six months "to avoid additional burdens for firms at this challenging time".
With an estimated 4.7 billion plastic straws, 316 million plastic stirrers and 1.8 billion plastic-stemmed cotton buds used each year in England, campaigners fear the delay could be costly.
City to Sea, which campaigns against plastic pollution, said it was "looking to government to provide reassurance that this isn't the start of a slippery slope of watering down and delaying legislation to tackle the plastics crisis".
Greenpeace also insisted the environment must "remain high on the government's agenda", although it acknowledged the delay was "understandable" given the circumstances.
The delay on the plastic straw ban isn't the only example of the government rowing back on plastics legislation to ease the burden on the food industry.
MPs have already lifted the charge on single-use plastic carrier bags for online grocery orders to help speed up deliveries and reduce the risk of contamination.
But the measure, due to end 21 September 2020, doesn't include single-use bags in stores. And neither the government nor supermarkets have suggested there should be a ban on reusable plastic bags – as has happened across some US states amid fears they might spread the virus.
It's also worth noting that "a huge amount of progress" has already been made towards removing plastic straws, stirrers and cotton buds, says Wrap's Helen Bird.
"Under the UK Plastics Pact, our members (which account for around 85% of plastic packaging on supermarket shelves) are set to remove a total of 1.1 billion items of problematic and unnecessary single-use plastic by the end of 2020, with several items such as straws and cotton buds already eliminated by the majority of members," she says.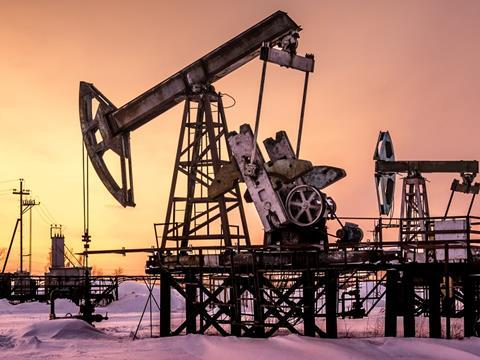 Oil prices have plummeted
Global lockdowns have resulted in a slump in demand for fuel, causing the price of crude oil to plummet to multi-decade lows. In January, crude oil prices were close to $70 a barrel. Now, it's trading at around $20 dollars a barrel, having at one point collapsed to –$37 a barrel on some US markets.
"Oil prices have been in decline for most of the year," says Ryan Fitzmaurice, energy strategist at Rabobank. "It started out with the Chinese lockdown, which was put in place late January. China is a major oil importer so that was a big demand hit. China is starting to recover but the EU and Europe are still very much in lockdown and the impact on gasoline demand has just been remarkable."
Oil prices are intrinsically linked to the price of virgin plastic, so that's having an impact on the economic viability of recycling. "If it wasn't for the PRN at the moment, which is at around £250/tonne, UK plastics would be in negative pricing," says Simon Ellin, CEO of the Recycling Association.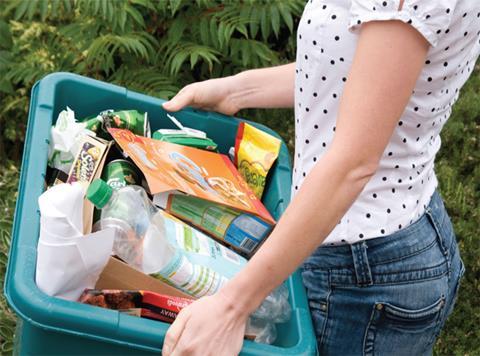 Recycling collections have been hit
The recycling of household material is classified as an essential service, so collections and recycling have continued during the pandemic, says Nextek's Kosior.
However, with some people unable to go to work for family or health reasons, recycling plants are inevitably "missing key workers and could be running at lower rates to cope with the gaps in the workforce", he notes.
Staff shortages have also caused disruption to household collections, says Bird. "Stretched local authorities have needed to prioritise getting rubbish collected and in some cases this has resulted in reduced services."