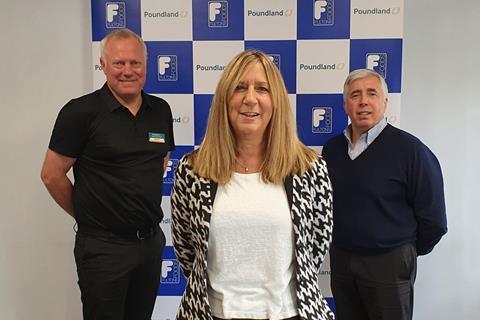 Karen Rees has left her role as Fultons Foods MD following the takeover of the business by Poundland in 2020.
Rees, who was previously a joint owner of Fultons, left on 31 December 2021, according to documents filed at Companies House. She had been a Fultons director since 2003.
When Poundland acquired Fultons, the variety discounter said Rees, who was then the frozen food business' MD and finance director, would remain its MD, reporting to Poundland MD Barry Williams.
Rees told The Grocer her resignation after a transition period had been part of the original plan but had come earlier than expected thanks to a smooth handover.
Fultons began working with Poundland as a supplier of frozen and chilled food in autumn 2019. The acquisition a year later enabled Poundland to roll out the range to many more stores, targeting 500 in two years, up from about 70 at the time of the deal, with Fultons' Barnsley depot serving as a distribution centre.
"In full agreement with Poundland I have resigned as a director and will be working during a transition period to the end of March 2022," said Rees.
"At the takeover it was agreed I would stay for up to 24mths. However, the transition has gone smoothly with now over 250 Poundland stores receiving chilled and frozen food, so we mutually agreed to reduce this to 18 months."
She said she was "personally eager to move on" and was launching a charity, called 'Safe Haven Homes', which would "provide long-term, stable homes for survivors of human trafficking, allowing them to truly change the course of their lives".
A Poundland spokesman said: "As planned, Karen has helped the integration of Fultons into Poundland over the last 15 months and will be assisting us for another three months.
"We very much appreciate her contribution and wish her well when she leaves us later in the year."
Rees co-owned Fultons with its former chairman and CEO, Kevin Gunter, who left in April last year after taking an advisory role for six months, in line with Poundland's statement at the takeover.
The acquisition has led to some Fultons stores being converted to Poundland Local, a new convenience format launched last year.