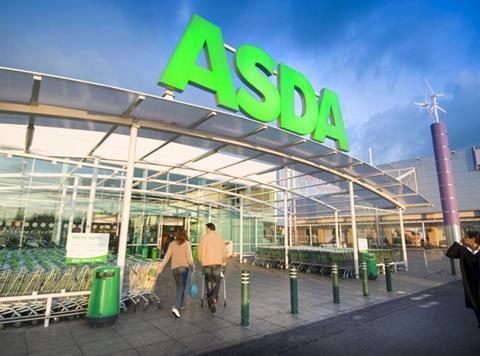 Rap 1
(was/now pricing periods)
The CMA found a number of examples of this practice, such as the chocolate bar that sold for 5 weeks at £1.39. It was then on a reference price promotion of was £1.39 now £1 for 14 weeks
Rap 2
(price increases when going on to multibuy)
Using a multibuy to mask a price increase, Asda sold porridge for 3 weeks at £1. It was then put on a volume promotion for 6 weeks at 2 for £3, representing a 50% increase in the price
Rap 3
(price establishment during multibuy)
An ice cream was sold for 3 weeks on a volume promotion of 2 for £2.50 with an individual price of £1.50. It was then put on a reference price promotion of was £1.50 now £1 for 3 weeks
Asda has agreed to make changes to "misleading" promotional practices as part of a wider crackdown by The Competition and Markets Authority (CMA).
The CMA said it had asked a number of supermarkets to review their promotions, and Asda had been the first to agree to make specific changes.
Asda has committed to change the way it operates 'was/now' and multibuy deals.
As part of this, 'now' prices will not be advertised for longer than the 'was' price applied, ensuring they are a meaningful comparison. In addition, multibuy offers will represent better value than a single product before the offer, and multi-buy offers will not be immediately followed by 'was/now' promotions in order to make it easier for shoppers to tell what is a good offer.
The CMA is refusing to name the other supermarkets involved in its review, which follows a super-complaint launched last year by consumer campaign group Which? that raised concerns about supermarket pricing and promotional practices.
The CMA said it wanted to ensure shoppers could have more confidence they are getting a good deal, and had found supermarkets generally had a good awareness of consumer law and took compliance seriously.
However, it had concerns over how genuine 'was/now' offers - or reference price promotions - as well as multibuy deals (volume promotions) were, and wanted new reassurances to make sure shoppers could see when they were getting a real discount.
"The CMA has met with a number of supermarkets and asked them to work with their Trading Standards Services partners to review their pricing and promotional practices. All of these supermarkets have engaged constructively with the CMA, which now expects them to review their practices and make any necessary changes to ensure consumers can be confident they are getting a good deal," said a CMA statement.
"The CMA has had particular engagement with Asda in relation to specific areas of concern. While the CMA has not made any findings against Asda, the retailer has given a commitment to the CMA that it will change the way it operates 'was/now' and multi-buy deals. The CMA welcomes Asda's commitment to change its promotional practices and strengthen its compliance controls.
Once implemented, these changes will give shoppers increased confidence that they are getting a genuine discount and help them to compare the discounted price with the previous higher price."
Which? super-complaint
Michael Grenfell, CMA executive director, enforcement, added: "The CMA's examination of the market, following the super-complaint, found that supermarkets generally take compliance seriously, but there were some promotional practices that could mislead shoppers.
"We welcome the commitment we have received from Asda as well as the engagement from other supermarkets, and expect them all to ensure that their practices are not misleading and that shoppers are better informed and able to choose the products that most suit their needs."
"This draws the CMA's follow-up work to the super-complaint to an end," said CMA chief executive Alex Chisholm. "In addition to our work with Asda and the other retailers, we are pleased to see that our recommendations concerning the key legislation and guidance in this area are being taken forward.
The Chartered Institute of Trading Standards is currently working on a revision to the Pricing Practices Guide and BIS has indicated that it intends to consult, following our recommendation that it review the legislation and guidance on unit pricing."
Asda has already started making changes to the operation of its 'was/now' and multi-buy promotions which will be fully implemented by August.
The intervention comes after Sainsbury's revealed in February it would be phasing out multi-buy deals by August in a move it said would lead to greater transparency and lower everyday prices.