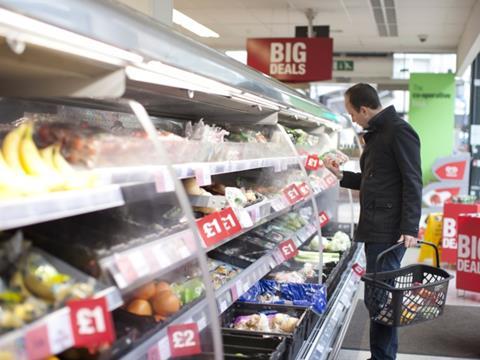 The Co-operative Group has launched another round of price cuts in its food business as part of its 'Fair & Square' pledge to lower prices on hundreds of essential items.
The society said the permanent price reductions averaged at around 5% and included products such as ketchup, canned chopped tomatoes and coffee.
It also revealed sales across categories with price cuts had increased 6% since Fair & Square was launched in April.
Bacon sales were up 9% after featuring in the first round of cuts and advertised on TV, while purchases of its relaunched own-label bread range had almost trebled, it said.
"The reduction in the price of bacon coupled with our own-brand 75p farmhouse bread has proved a winner and now the cut in the cost of tomato ketchup completes the picture for lovers of the bacon butty," said Andrew Mann, customer director for The Co-operative Food.
"We are introducing permanent price reductions on hundreds of key product lines as we respond to the needs of local people. Providing them with high-quality food, whether that's pre-packed or fresh food, if it's for a snack or the family evening meal, we can meet the requirements of their busy lives through a truly convenient shopping experience. This next step in our 'Fair and Square prices' campaign re-enforces this commitment," he added.
| Product | Was | Now |
| --- | --- | --- |
| THE CO-OPERATIVE TOMATO KETCHUP 715G | £1.79 | £1.39 |
| THE CO-OPERATIVE GOOD LIFE GOLDEN VEGATABLE CUP A SOUP 58G | 85p | 59p |
| THE CO-OPERATIVE SIMPLY VALUE SPAGHETTI 395G | 30p | 22p |
| THE CO-OPERATIVE PEELED PLUM TOMATOES 400G | 59p | 45p |
| THE CO-OPERATIVE CHOPPED TOMATOES 230G | 45p | 39p |
| THE CO-OPERATIVE REAL MAYONNAISE SQUEEZY 500ML | £2.40 | £1.29 |
| THE CO-OPERATIVE ANTIBACTERIAL WASHING UP LIQUID LIME 450ML | £1.00 | 89p |
| PG TIPS 80 BAGS | £3.09 | £2.89 |
| THE CO-OPERATIVE FAIRTRADE 99 TEABAGS 160 PACK | £2.75 | £2.39 |
| DOLMIO EXTRA BASIL BOLOGNESE SAUCE 500G | £2.39 | £1.99 |
| THE CO-OPERATIVE TRULY IRRESISTIBLE FAIRTRADE ITALIAN BLEND COFFEE BEANS 227G | £2.99 | £2.69 |
| THE CO-OPERATIVE FAIRTRADE ROAST AND GROUND COFFEE DECAFFEINATED 227G | £2.99 | £2.79 |