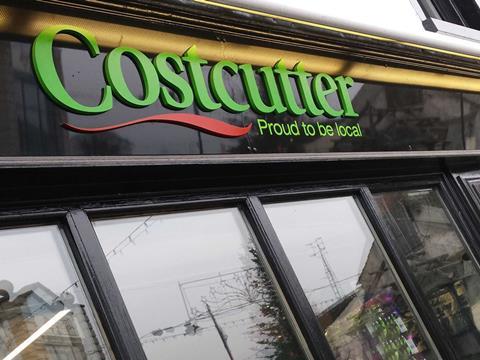 Costcutter hopes to drive sales in the first quarter by launching a new January value campaign and pushing social media initiatives for retailers.
Love Local Deals, which will run from now until March, features £1 price points, half price or better and "killer deals" on essentials across brands and own label.
A £500,000 marketing investment includes promoting the new campaign in print and digital advertising alongside leafleting, in-store marketing, PoS and social media activity.
"January is the traditional focus for retailer discount campaigns, with February and early March often neglected, other than specific promotions for Valentine's Day, Shrove Tuesday and Easter, if that falls early," said Costcutter retail director Daniel Quest.
"We want to help members to drive maximum footfall and increase their sales across the first quarter of next year and Love Local Deals will help our retailers maintain momentum and keep their customers visiting more frequently and shopping more often."
A full suite of PoS materials to support the value campaign will be available to retailers including gondola end bays, hanging signs and barkers. Retailers can also purchase bollard wraps, branded polo shirts, floor graphics, name badges and outdoor banners on the ActivMOBILE app to help drive sales.
"The Love Local Deals campaign is supported by a strong marketing programme to drive increased footfall into our retailers' stores," said Costcutter marketing director Jenny Wilson.
"We have also introduced some new digital initiatives that will directly target and engage with consumers to draw them into store."
A dedicated social media programme will run alongside the campaign using #lovelocaldeals to engage directly with consumers on Facebook to promote offers, sharing money-saving tips, recipes and competitions.
Following a successful pilot campaign, Costcutter revealed to The Grocer in November it would be rolling out social media training to all retailers this year after the programme managed to significantly boost sales in the trial stores.
During the pilot, Costcutter Ellon retailer Derek Ritchie achieved sell-out of Aberlour whisky after publishing a Facebook post which reached almost 8,000 local consumers.