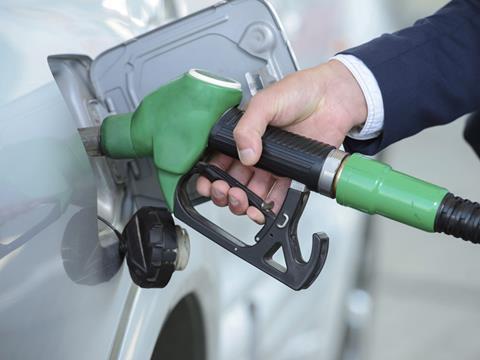 A fuel price war may be looming as Tesco, Asda, Sainsbury's and Morrisons cut diesel prices on their forecourts.
Morrisons, Sainsbury's and Tesco have all cut 2ppl off diesel, bringing prices down below the cost of unleaded for the first time in 15 years. Asda followed suit with the 2ppl cut but has gone one step further by capping the diesel fuel price at 112.7ppl across its 272 filling stations.
The cost cuts are expected to deepen in the coming weeks according to the RAC, which reported that supermarkets are only now passing on savings they have been making since May. The motoring organisation claimed that, at the current wholesale price, supermarkets can afford to cut a further 4ppl from diesel on top of the latest 2ppl announcement.
"Drivers of unleaded petrol vehicles should not feel short changed – what we are seeing is the diesel pump price coming down to a level closer to what it should be due to the effects of greater refining capacity in the Middle East," said RAC fuel spokesman Simon Williams.
"However, if retailers are buying unleaded and diesel in for a similar price, it is right that they are sold on to motorists at a similar price, or cheaper if the diesel wholesale price is lower."
For Morrisons this will be the second drop in diesel in the past two weeks, but a small number of its 336 forecourts will remain unaffected by the price changes, with unleaded remaining cheaper than diesel due to local competitive factors.
"Because of the recent price drops in the wholesale diesel price, we are able to pass on these savings to our customers. This is a milestone in motoring and many younger drivers won't remember the last time that diesel prices were lower than unleaded," said petrol director for Morrisons Mark Todd.
The Asda cap ensures that the price change will be at all of its petrol stations throughout the UK, as unleaded remains at 114.7ppl.
"Every single one of our customers knows the maximum price they will pay at the pump regardless of where they live," said Asda senior petrol director Andy Peake.
The average diesel price is now at 118.98ppl with unleaded at 117.24ppl. Last year unleaded sales dropped by 1.6% while diesel rose by 5.7%.