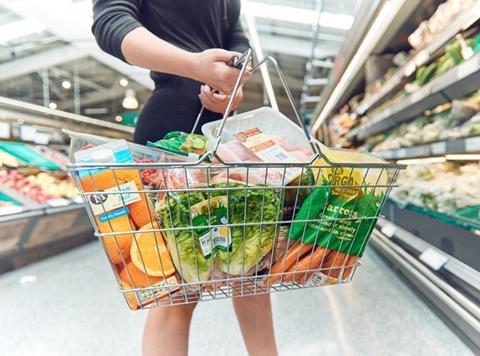 In the run up to the UK voting to leave the EU, remain campaigners including then PM David Cameron warned food prices would rise in the wake of the Brexit vote.
Today's decision by Morrisons to slash the price of just over 1,000 everyday grocery lines by 18% is therefore naturally being jumped on by leavers, who are now claiming these warnings were nothing but scaremongering.
The fires were clearly fuelled by Morrisons customer and marketing director Andy Atkinson, who this morning linked the cuts directly to the vote. Atkinson said Morrisons wanted to reassure its customers who were concerned about rising prices, especially on imports.
He went on to flag up Morrisons' unique position as a food manufacturer as a reason why it is in a much better position than any of its rivals to control prices.
This is clever marketing from Morrisons with a number of factors at play. This is the third round of the Price Crunch campaign, which Morrisons brought back in February. It had been planned long before the Brexit vote, and so it would have taken a seismic shift in commodity pricing for it to consider not pushing ahead.
At the same time, there are persistent rumours from analysts that Asda is set to move heavily on price, which could adversely impact Morrisons. The timing of the latest Price Crunch could therefore be a case of Morrisons getting its retaliation in first and thus reaping first-mover advantage.
Linking price cuts to Brexit will also no doubt play well in the retailer's North of England heartland, which registered the strongest opposition to EU membership in June.
We can't rule out price inflation created by a weak pound and potential trade barriers as the possible impact of Brexit in the next few years. So it is too soon to simply brand warnings of higher prices as scaremongering.
However, today's move by Morrisons continues to demonstrate just how competitive UK grocery has become, and that if the traditional big retailers hope to slow the rise of the discounters or even win back share they will need to continually invest in targeted pricing that narrows the gap where shoppers notice it most.
Right now it is very hard to see anything having a bigger impact on UK food prices than continued competitiveness of the market – even Brexit.