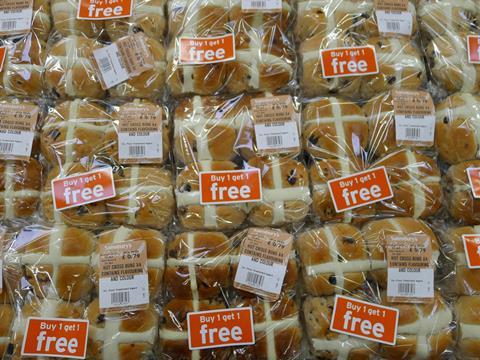 The mults ran almost 14,000 fewer multibuys in store last year as they stuck to their promise to simplify pricing.

There were 34,274 multibuys across the major supermarkets in 2016, compared to 48,132 in 2015 [Promo Dynamic Retailers 2015 vs 2016] - a 29% fall. In total, multibuys accounted for just 21.6% of featured space promotions in 2016, down from 30.8% the previous year.

At the same time, there were 16,043 more single price cuts, accounting for 78.3% of total featured space promotions in the mults in 2016 - a net increase of 2,168 deals.

"The consumer is winning, both in terms of the simplicity of deals and the number of deals," says Adam Leyland, editor of The Grocer.

Sainsbury's, which pledged to phase out multibuys from August 2016, cut the mechanic most, offering 5,444 fewer multibuys across 2016 than 2015. As a result multibuys accounted for just 13.9% of total deals last year, a figure that will fall to zero (in-store) as the move annualises.

But all the major mults took the axe to multibuys last year - a strategic shift that Premier blamed when it issued a profits warning last week.

Tesco cut multibuys by 3,843, an 11.4ppt reduction, to account for just 19.7% of deals. Waitrose, which previously rivalled Asda as the king of the multibuys, reduced its reliance from 37.4% to 23.6%, eliminating 1,877 in the process.

Morrisons (-1,189), Asda (-1,284) and the Co-op (-211) also cut their use of the mechanic, though Asda continues to use multibuys extensively, accounting for 35.8% of overall deals.

The beers, wine and spirits category experienced a particularly significant shift, as both Tesco and Sainsbury's cut multibuy deals on booze by more than half last year. Only Morrisons offered more.

Tesco, which told the Efra Committee hearing on food waste last week it had stopped all fruit and veg bogofs and was 80% down on all fresh promotions with a volume link, offered 441 fresh produce multibuys in 2016, down from 585 the previous year.

"Over the last 18 months we've lowered the prices on thousands of products, so shoppers do not feel they have to look out for promotions," a Tesco spokeswoman says.

Elsewhere, "impulse in general continues to be very heavily promoted as a category, with big brands and a huge variety of products available to mix and match", says Assosia director Kay Staniland.