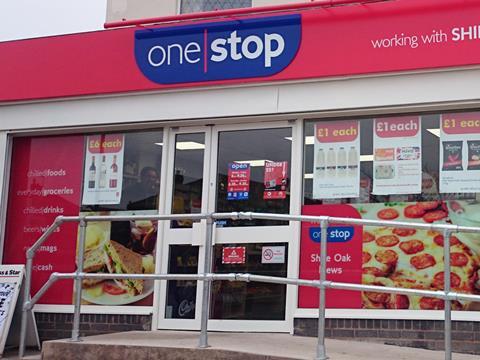 One Stop will test whether the Black Friday shopping bonanza imported from the US could work for convenience retailers at the end of this month.
Black Friday falls on 27 November this year and the Tesco subsidiary will offer a limited number of deals from 27-30 November, a period that incorporates the online 'Cyber Monday', to "test the water".
Discounts over the weekend in the retail sector have traditionally focused on the likes of electricals, technology products and toys, and One Stop said convenience had not previously had much of a part to play.
But this year One Stop will test the viability of a promotional fixture with a range of discounts across spirits, batteries, soft drinks and beer.
Offers specifically tied to Black Friday that will run over the four days will include 70cl Jack Daniel's, down from £26.99 to £18; 70cl Russian Standard Vodka down from £14 to £11; various Energizer batteries at half price; Carlsberg 440ml 10-pack down from £8 to £6.50; and Pepsi 2-litre, Pepsi Max 2-litre and 7 Up Free 2-litre down from £1.50 each to £1 each.
One Stop will also continue to offer its usual promotions, which it runs for three, four and five-week periods.
One Stop parent Tesco struggled last year when its Tesco Direct website buckled under the weight of orders during the Black Friday/Cyber Monday weekend, leading to two-day delays and a temporary halt to next-day deliveries.
Some M&S and Amazon customers also experienced delivery issues after Black Friday.
But One Stop has taken note of the increase in interest this side of the pond, referring to an estimated £810m spent in the UK last year during Black Friday, which fell on 28 November.
The business, which embraces 770 neighbourhood stores, will flag the event up to customers this month via promotional leaflets, Twitter and Facebook.
Posters will promote the event during the weekend in store windows.One Stop customer director Lizzie Reynolds said no one in the UK had really delved into whether Black Friday was relevant for the convenience market and whether customers would like to benefit from hard discounts on the more everyday essentials during the period.
"We're interested in exploring it this year and will look to evolve it in future years if it's a success," she said.