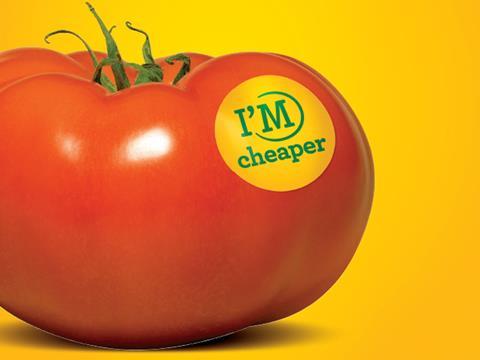 Shoppers are actually losing out from the shift towards everyday low prices - with fewer multibuys and half price deals resulting in lower average savings, the latest data suggests.

Most of the mults had a greater number of offers last month than the same time a year ago and, with the exception of the Co-op and Morrisons, all increased the ratio of branded vs own label deals [Promodynamic Retailers: 4 w/e 8 May 2016].

This would usually translate to bigger savings for customers, because branded promotions are funded by suppliers and tend to offer bigger cuts than own label. But that wasn't the case last month, says Assosia director Kay Staniland.

"When you increase branded promotions you would expect overall savings to be higher, but average % savings are actually down year on year across all the mults, with the exception of Tesco." This could be down to the strategic shift away from multibuys and half price deals towards "everyday lower prices", which often represent smaller savings, she says.

Sainsbury's, for example, has ramped up deals by nearly 5% month on month and 1% year on year, with more branded vs own label offers compared with last year. But a further increase in the 'save' deals (up 17.12% year on year to 84.21% of the total) and a sharp decline in multibuys (down 15.4% to 10.19% of the total) has resulted in lower average % savings.

Asda and Morrisons are showing a similar trend, with average % savings down 2.53% and 5.54% year on year respectively last month.

Tesco is currently the only mult bucking this trend, with average % savings up 10.15% year on year despite a reduction in the total number of offers. Significantly, while Tesco cut multibuy offers, it increased half price deals by more than 16% year on year, giving customers bigger savings.