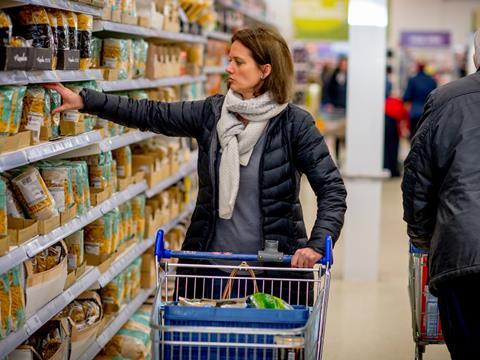 Speculation has been rife for months over whether Jack's the discounter can take the fight to Aldi and Lidl. The bigger question is: can Tesco the discounter persuade the public that it's as cheap or - as Dave Lewis boldly claims - cheaper?

With a huge PoS campaign launching this weekend, the claim is the fruition of a three-year strategy to overhaul its pricing architecture. Says Lewis: "Now is our time to start communicating it."
But it's risky. The Grocer 33 has shown Tesco is not always cheapest even excluding the discounters (though the 33's requirement for a match across multiple retailers doesn't always identify competitively priced products) and the Tesco basket is highly selective.

More important, Aldi CEO Giles Hurley warned again, on announcing its results this week - ie even before Lewis made his bold claim - that it would stop at nothing to retain its price advantage, and Lidl will do the same. That could lead to a deadly game of poker, with Tesco's margins at stake.

Former Tesco boss Philip Clarke was among many who believe that it's impossible to beat the discounter pricing model, despite throwing millions at it.

Even with only 80% of his new value range on shelf, Lewis believes the time has come to try to win hearts and minds. The price battle that follows could prove far more important than the circus surrounding Jack's launch.