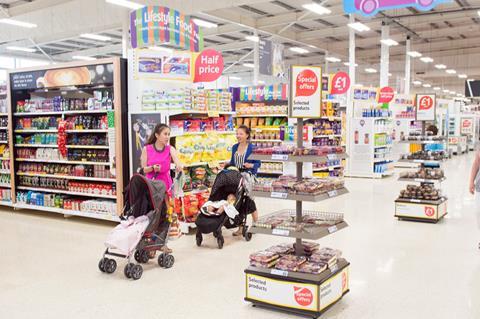 Tesco has been shelving supplier promotions as part of its emergency planning for a no-deal Brexit, The Grocer can reveal.

The supermarket giant is understood to have emailed and spoken to suppliers to tell them it is prioritising Brexit planning, with a raft of planned promotional activity, especially for challenger and secondary brands, believed to have bitten the dust or been postponed in recent weeks.

While major aisle-end promotions have continued unaffected, it is understood smaller promotions have been postponed until after the Brexit crisis, with the moratorium said to be affecting ambient categories in particular.

"Tesco are cancelling and postponing promotions on challenger and secondary brands because of no-deal Brexit planning," said one supplier. "A note was sent out to a number of us. You could see it was smaller players and ­secondary brands.

"It's a question of priority for them. They want to put all their focus on to the biggest lines. The reason given in the email was there not enough store and depot hours due to Brexit contingency planning. It's taking up a lot of senior management time too, with range reviews cancelled."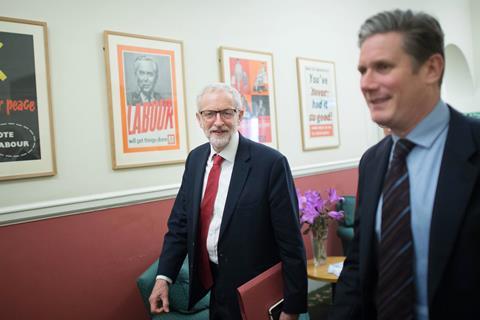 No-deal planning at all the major supermarkets has continued apace as talks this week between PM Theresa May and opposition leader Jeremy Corbyn kicked off to find a compromise that can get through parliament in time to prevent the UK crashing out of the EU next Friday.
As well as stockpiling goods to safeguard against chaos at the ports, retailers are preparing several measures in store to try to ensure availability, amid fears of panic buying and stockpiling by consumers.

Another supplier said: "We were told by Tesco that certain promotions were being cancelled because they were worried about Brexit availability.

"As I understand it this applies to promotions in the aisles, whereas the very big stuff, the gondola end stuff, is continuing.

"We were told it was because they are worried about Brexit, but the cynic in me wonders if Tesco reason if there is a no-deal and people start stocking up, they are going to buy it anyway and buy it at full price.

"Obviously Tesco canning promotions is going to cause a hole in supplier predictions at a time when there are all sorts of other problems. They are going to lose volume so it is bad news for suppliers."

Another challenger brand source added that supermarkets were wrong to focus on volume lines: "It's the inconsistency that bothers me. Whether it's Tesco or Sainsbury's or whoever, we are told how important we are, and there's Bain and McKinsey showing challenger brands are generating almost 60% of category growth, but when push comes to shove they focus on the big brands. They can't help themselves."

Some suppliers have been told that promotions have been postponed rather than cancelled but "even though that means it's not catastrophic, there's still the extra stock that's been committed for promotions and that has an impact on cashflow," the source added.

A Tesco spokesman said: "As part of our long-term strategy we have been investing in simpler, lower everyday prices for our customers. We continue to look at ways to simplify the customer offer with relevant and targeted promotions, lower prices and special deals that celebrate our centenary year."