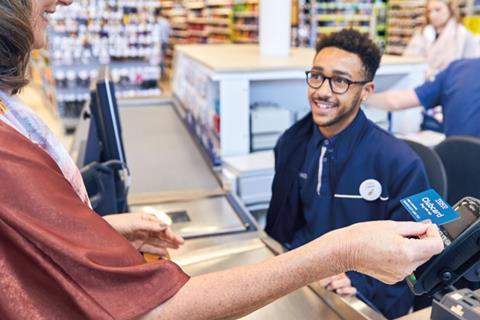 Tesco has unveiled plans for Clubcard holders to get cheaper prices at the till on nearly 200 products, as it launches a fresh wave of promotional activity.

The retailer announced its 17 million-plus loyalty card customers would be able to get up to 50% off products, from coffee to catfood, as well as F&F clothing and BBQ equipment, from 7 to 31 May.

The Clubcard Prices promotion is the first time a major supermarket has offered its loyalty card holders cheaper prices at the checkouts. Tesco is promising heavy PoS marketing to flag up Clubcard Prices alongside the regular price.
Customers will have to tap their card or scan their Clubcard app at the till or automatically recover discounts on their online orders.

Tesco also hopes to sign up shoppers who do not have a Clubcard, who can download the app while in store.

The move follows trials at 50 stores across a range of 20 products and echoes a similar trial run last year by Amazon at Whole Foods Market stores in the US.

"Clubcard continues to be the most rewarding loyalty scheme in the sector," said Tesco chief customer officer Alessandra Bellini.