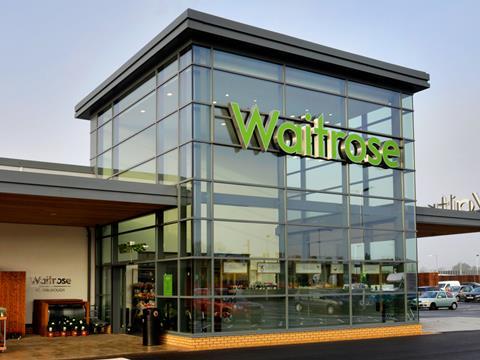 Last week Waitrose surprised many industry experts when it revealed its operating profits were up 0.6% after stripping out exceptional items such as increased pension contributions and property loses. Many had been expecting a double-digit profit drop caused by its price-matching and promotional activities.
Waitrose MD Mark Price said it had managed to offset the loss from discounts such as the Pick Your Own Offers promotion, which has been taken up by 700,000 customers, with an increase in sales that had left margins unchanged. So it is interesting our latest figures on promotional activity from Assosia show Waitrose is the only retailer increasing depth of its deals compared to a year ago.
The average savings per deal at Waitrose rose by just over 7% for the four weeks to 13 September year on year. This fell at all the other retailers - with the average saving at Sainsbury's down 10.5%. Overall Waitrose had 1.7% fewer deals in featured space than last week but 2.4% more than during the preceding four-week period. This is likely to go up significantly next month after it kicked off its Autumn Half Price Event this week. The major activity is set to run until 13 October. "With the discounters looking to open stores in Waitrose territories, it seems the fight back is well under way," says Assosia MD Kay Staniland. "With the number of offers on the increase, as well as its savings, it looks to be heading in the right direction."
Along with Waitrose, Asda was the only retailer to offer more deals compared with the previous four weeks, up 0.9% to 2,459. This was also 13% higher year on year. Sainsbury's offered the most deals (2,883). While this was down 1.9% on the previous month, it was 14.5% higher than last year.
In terms of the type of products covered by these offers - there is an interesting distinction between the retailers on the priority given to deals on more healthy products. Only the Co-op and Waitrose had both fruit and fresh veg among their 10 most promoted categories. Sainsbury's and Tesco both had fruit in their top 10s, while at Asda veg was its 17th most promoted sector with fruit 17th. At Morrisons fruit was 16th but veg was way down the list as the 43rd most promoted category.