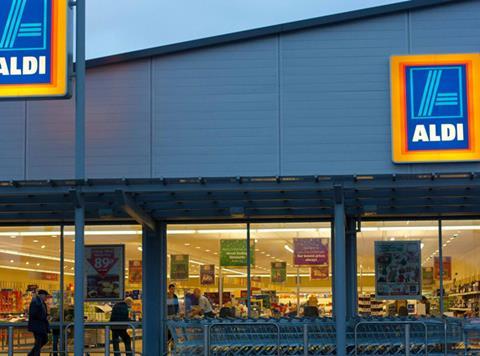 Guest retailer Aldi claimed a convincing win over its traditional supermarket rivals this week -and in so doing illustrated one of the key reasons why Asda and Sainsbury's feel the need to merge.

Aldi's £33.14 total was £4.41 cheaper than Asda, helped by offering the lowest price for 27 of the 33 items on our list. Twenty-three of these were exclusively cheaper than any of its rivals.

This makes Asda 13.3% more expensive and while the gap has closed from 16.5% in January, drastic measures appear to be needed if Asda is to genuinely close the price gap to the discounters. Hence the Sainsbury's merger - should a post-deal Asda and Sainsbury's live up to their promise to cut many everyday prices by 10%, Asda in particular would start to look a lot more competitive.

Sainsbury's, which last week also invested £35m in reducing the price of selected meat and fish products, actually managed to grab third spot this week. Although at £39.51 it was £6.37 and 19.2% more expensive than Aldi. Sainsbury's was exclusively cheapest on the Kinder Surprise, pomegranate seeds and Quorn Mince.

Tesco was 21.5% more expensive than Aldi at £40.70, a difference of £7.56. As our shopping list was heavily weighted towards own label, Tesco's Brand Guarantee scheme had little impact on the final standings. Our shopper had 45p taken off her bill at the checkout, which still left it £7.11 more expensive than Aldi.

Morrisons was over 25% more expensive than Aldi at £41.68. In the case of sixth-placed Waitrose the difference was even greater: the £14.86 difference on its £48 basket makes it 44.8% more expensive.

Waitrose also had just two products on deal. This compared with Asda's nine, Aldi's eight, Morrisons' six and four each at Sainsbury's and Tesco.