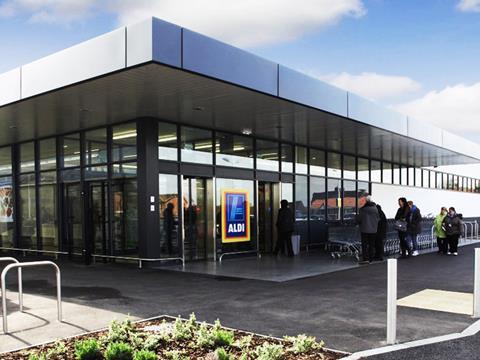 Aldi claimed another win in its latest guest appearance in The Grocer 33 this week, but the margin of victory could add to concern at the discounter's HQ.

Aldi's £37.23 total was £3.61 or 8.8% cheaper than runner-up Asda. But this week's result is the first time in the five years we have been tracking the discounters that Aldi's winning margin has been less than 10%. In its previous appearance in August, Aldi was 11% cheaper and the time before that in May the difference was 11.7%.

Aldi has promised to maintain a price gap of 15% over the big four, but Asda has pledged to close the gap to 5%, and if the proposed merger with Sainsbury's goes ahead, the pair have promised to cut prices further on 1,000 selected lines, presumably targeting those where the price gap versus Aldi (and Lidl) is greatest.

In its submission to the CMA inquiry earlier this month, Aldi boss Giles Hurley called for the merger to be thrown out. Aldi has also pledged never to allow the gap to narrow to even 5%. And it was still a dominant performance from Aldi. It offered the lowest price for 31 of the 33 items on our shopping list, 27 of these exclusively cheapest.

In contrast, Asda offered the lowest price for only five lines, with just one, golden delicious apples, exclusively cheapest.

The rest were a long way back. Aldi was 17.9% cheaper than Tesco's £45.35 basket, a £8.12 gap, with none of its Exclusively by Tesco products registering and only one product (the Calpol) was cheapest.

The gap to the £46.78 basket of Sainsbury's - which in its joint response with Asda to the CMA's submissions said Aldi and Lidl represented a "compelling threat" to the grocery market - was £9.55 or 20.4%.

It was also 23.7% cheaper than the £48.79 basket of Morrisons and 30.4% cheaper than Waitrose's £53.46 total.