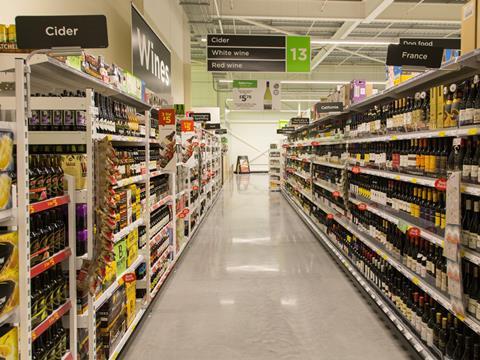 Asda claimed a second convincing Grocer 33 win in a row as it beat all its rivals on price for half of the items on our shopping list.

As the CMA continues to investigate its planned merger with Sainsbury's there are still clearly plenty of concerns for Asda CEO Roger Burnley. On Friday it announced 2,500 jobs were under threat. But in terms of its pricing lead over its rivals, Asda remains strong.

The Walmart-owned retailer's £54.24 total was 23p cheaper than the same basket this time last year - the only supermarket this week where that was the case - and £3.95 less than ­second-placed Sainsbury's.

Of the 33 items on our shopping list, Asda offered the lowest price for 21 lines, 16 of these exclusively so, including the asparagus, garlic, red onions, diet cola, Blue Dragon sauce and Danone yoghurt.

Like Asda, Sainsbury's was more than 4% cheaper than the same basket a month ago. However, it was 2.6% or £1.54 more expensive than this time last year.

Asd's price gap versus Sainsbury's came despite the latter offering 10 promos, more than any retailer (and remember they were all price-only promos). Tesco had nine, Asda and Morrisons eight - Waitrose only five this week.

Tesco was £5.33 more expensive than Asda with its £59.57 basket 3.8% up on last year. It matched the best price on five items but only the Regina Blitz kitchen towel was cheapest.

Morrisons took fourth spot. At £61.55 it was £7.31 more expensive than Asda, though £2.50 of this premium was on the Nescafé Azera alone. It was the cheapest retailer for the Anchor spreadable, Quorn bacon rashers and Warburtons Toastie loaf.

Although Waitrose was exclusively cheapest for the Amy's Kitchen lasagne and Otex Express ear drops, overall it was £11.90 dearer than Asda.