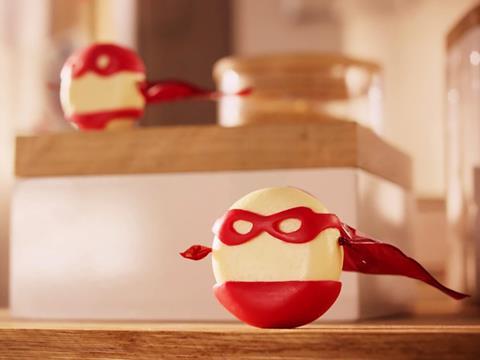 As the weather gets colder, Asda is turning the heat up on its rivals with its sixth Grocer 33 pricing win in a row.

The Walmart-owned retailer's £56.95 total this week was £1.89 cheaper than second-placed Morrisons. It offered the lowest price for 18 of the 33 items on our list, with nine of these exclusively cheapest.

It even met its promise to be 10% cheaper than Sainsbury's and Waitrose based on the items it could compare, though it did not achieve this in terms of Tesco and Morrisons, which meant it had to offer our shopper a voucher worth £1.76 off her next shop.

Morrisons' total was 4.1% cheaper than it would have been a month ago. This was in contrast to all of its rivals - who were all more expensive month on month. However, Morrisons was also the only retailer to be more expensive than a year ago, up 1.2%, though as our separate GPI report (p17) shows, annual inflation across its entire selection is lower than at any of its rivals right now.

It was also the only retailer to get close to Asda this week. Sainsbury's in third and Tesco in fourth were more than a fiver more expensive than Asda.

Sainsbury's, which this week reported a 9% fall in half-year profits despite a 1.6% rise in like-for-like sales, was £5.74 more expensive than Asda at £62.69. Tesco was a further 9p more expensive at £62.78.

Tesco at least could fall back on its Brand Guarantee to close the gap. Our Tesco shopper received an instant discount of £1.92. Had she been able to pick up the Persil, this would have jumped to £3.42. However even then Tesco would have been £2.41 dearer than Asda.

Waitrose's £65.80 total was £8.85 more expensive than Asda's. It only matched the lowest price on four items and wasn't exclusively cheapest on any of the products on our list.