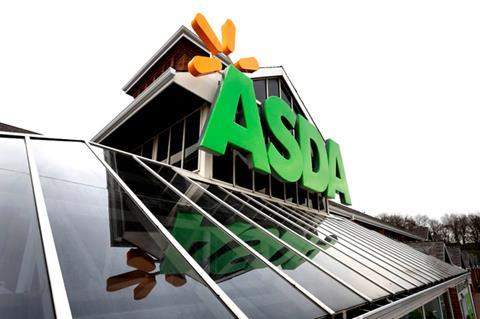 Asda recorded a convincing Grocer 33 pricing win this week, beating not just its traditional supermarket rivals but also guest retailer Iceland.

The Walmart-owned retailer's £58.55 total was £1.99 cheaper than Iceland, marking a reversal of fortunes after the frozen discounter came out on top in each of its past three appearances. Asda had beaten Iceland on its two guest slots before that winning streak.

Asda offered the lowest price for 22 products with eight of these exclusively cheapest, including the Birds Eye chicken pies, closed cup mushrooms, apples and mince beef.

Asda's total was actually 2.3% cheaper than a year ago. Of the six retailers visited, only Morrisons was charging more than it did in May 2018.

Iceland offered the cheapest price for 14 products and was exclusively cheaper than its rivals for the Nutella, croissants, Warburtons seeded batch loaf and Elmlea cream.

The other big four retailers were a long way off the pace this week. Morrisons claimed third spot with its £64.04 total leaving it £5.49 more expensive than Asda. This was despite Morrisons again carrying the most promotions of any of the retailers. It had 10 deals this week, while Sainsbury's and Tesco had eight offers, Waitrose and Iceland seven each and Asda six.

Sainsbury's was the cheapest place to go this week for raspberries but ultimately came in £6.44 more expensive than Asda, at £64.99. Tesco was a further 19p more expensive on £65.18, despite being exclusively cheapest for the Alpen light cereal bars, Dr Oetker pizza and the San Miguel lager.

Waitrose was fully £11.13 more expensive than Asda on £69.68. It only managed to offer the lowest price for four lines, none of which were exclusively cheapest.