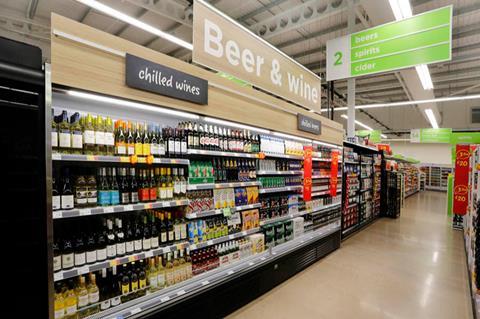 With the Sainsbury's merger "ancient history", Asda is doubling down on its commitment to lower prices. This week's £60.35 winning basket came in 59p (or 0.9%) cheaper than the same items cost last year, and the shop was 2.9% cheaper than nearest rival Tesco - the only other supermarket whose basket was cheaper year on year (by 28p, or 0.4%).

Asda's basket was also £4.38 cheaper than this time last year, with price cuts on 11 items (versus price rises on four) but it was the nine exclusively cheapest products in its basket that sealed victory, with the lettuce (45p cheaper), custard slices (43p), spaghetti (28p), mascarpone (20p) and bagels (20p) all markedly cheaper than rivals.

Tesco lopped off even more - £4.92 (or 7.3%) - on the cost of the 33 items versus a month ago, but was still £1.18 more expensive and only had two exclusively cheapest items (and one of them, the 5kg bag of Tilda rice, was out of stock).

Morrisons was third this week, its basket £3.37 more expensive than Asda's, despite 11 promotions and the fact that the bill was £3.03 less than the same basket year on year (and 3p month on month).

Sainsbury's, which admitted at its annual results this week that it needed to be more competitive on staples (or 'commodities' as it calls them), was a whopping £8.29 dearer than its former potential merger partner. Sainsbury's basket was just 14p, or 0.2%, cheaper than this time last month, and it was the only big four supermarket whose basket was more expensive year on year (up 60p).

Waitrose's prices are going up even faster: it was £13.41 adrift of Asda, and with only four promotions, its basket was £1.51 more expensive month on month, and £1.77 (2.5%) pricier versus a year ago. It did, however, offer the cheapest price on the Weetabix breakfast drink.