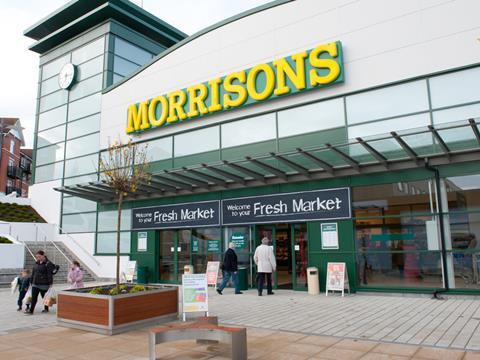 Morrisons claimed its fourth Grocer 33 pricing win of the year with our green-themed shopping basket, but its victory was undermined by the impact of Tesco's Brand Guarantee initiative.

At £63.12, the Morrisons total was £1.78 cheaper than Tesco's shelf-edge prices. However, our Tesco shopper received an instant discount of £3.62 as a result of Brand Guarantee. This would have been reduced to £3.15 had our shopper been able to pick up the Alpro ice cream and the Nature's Path Organic Mesa Sunrise cereal, though this still would have taken Tesco's total down to £61.75 - £1.37 cheaper than Morrisons.

Asda was also cheaper than Tesco based on shelf-edge pricing. Its £64.72 total was £1.60 more expensive than Morrisons and 18p cheaper than Tesco. Asda had to dish out a hefty Price Guarantee voucher to our shopper worth £7.68, though this does not totally reflect Asda's pricing overall. It was skewed as the Asda store we ­visited did not stock 14 of the items on our list.

There was actually little to choose between the big four supermarkets this week. Fourth-placed Sainsbury's was £1.85 more expensive than Morrisons but just 25p pricier than Asda. What set Morrisons apart was its £3 price for the Toilet Duck Lime Zest discs (see panel), which were £2 cheaper than any of its rivals.

Waitrose came in with a £69.77 total - £6.65 more expensive than Morrisons. Despite a raft of price cuts on its Essential own label range, Waitrose's total was almost £3 more expensive than a month ago. It was, however, 1p cheaper than at the same time last year.

Asda still leads the way with five wins this year. Morrisons is now in second with four ahead of Tesco on three. Aldi, Lidl and Iceland each have one victory from their respective guest retailer appearances.