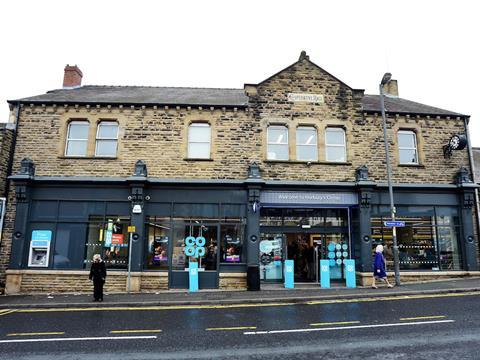 As rivals struggle to find good sites, the Co-op has vowed to open 100 new convenience stores and to revamp a further 150.

The plans were unveiled as CEO Steve Murrells announced, in an internal memo to colleagues, a 6.2% jump in like-for-like food sales over the two weeks to 1 January - compared with the 3.5% sales growth it achieved last year.

On top of its acquisition of wholesale and convenience retailer Nisa, and its exclusive wholesale supply agreement with Costcutter, the Co-op says the £160m store pipeline - including 20 new stores in London, up to 18 in Scotland, and 10 in Wales - will increase its estate to nearly 2,700 food stores and leave it well-placed to fight back after a store disposal programme saw the discounters eat into its market share.

"Our food business is going from strength to strength in what is clearly a challenging retail market," Co-op director of portfolio and development Stuart Hookins told The Grocer.

"We have a strong pipeline of sites for 2018 and beyond and are keen to continue to add to that pipeline. The right store in the right store location is key," he added, supported by its suggest a site programme, with members given £500 if they opened a store.

Retail property experts suggested the Co-op had an advantage over some rivals in its capacity to open smaller stores, below 3,000 sq ft. The sites are freehold and leasehold, averaging 3,500-5,000 sq ft.

Steve Burnaby, retail director (south) of Colliers, added that its willingness to secure sites with longer payback periods - "typically seven years rather than four" - was also an advantage.

Ed Cooke, CEO of Rev, added: "I am pretty bullish about the Co-op's strategy. It has been acquiring while rivals have been working out what to do with their ­legacy portfolios."

However, another source pointed out that while this is the third year in a row the Co-op will have opened more than 100 stores, it has also sold more than 400 in that time, including nearly 300 to rival McColl's in 2016. "But it is a sensible strategy to concentrate on building its convenience empire," he added.